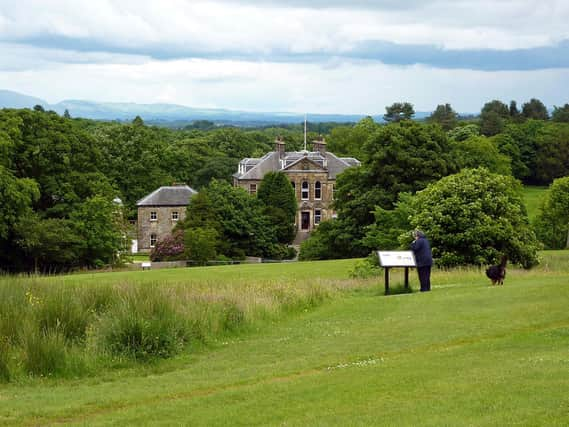 And it marks just the latest chapter in a saga which has seen the surroundings of Cumbernauld House park trashed.
This historic part of town was the subject of numerous stay away warnings - and many of our readers got in touch to express their dismay about underage drinking, smashed glass and piles of litter.
The problem has intensified since March - as large groups congregated in defiance of Government guidelines on meet-ups.
Long -suffering residents whose homes are nearby the wider area have also raised fears with Kildrum Community Council.
And now their chairman Adam Smith has made a plea to those who are abusing the area that should instead be treasured.
Mr Smith said: "Unfortunately lockdown and the restrictions on socialising have led some to gather in local parks and public spaces.
"This is understandable however we would expect everyone to treat our community and our greenspaces with respect. We reasonably ask people to dispose of any litter in the nearby bins or take it home with them, not to cause any disruption for local residents, and obviously that they refrain from vandalism or setting fires.
"If anyone witnesses instances of anti-social behaviour we would ask them to please report non-urgent concerns to the Police by calling 101."