The V&A's major retrospective of Dame Mary Quant, one of Britain's most celebrated fashion designers, will be shown at Kelvingrove Art Gallery and Museum from 20 May to 22 October 2023, after returning from international tour.
This will be the final chance to see the exhibition, which features over 100 garments, accessories, cosmetics and photographs drawn from the V&A's extensive collections, Dame Mary Quant's archive and, following a public appeal, many private collections.
Focusing on the years from 1955, when Quant opened her experimental boutique Bazaar on the King's Road, Chelsea, through the 'Swinging Sixties' when Mary Quant was awarded her OBE, to 1975, it showcases the period when Quant revolutionised the high street with her subversive and playful designs for a younger generation.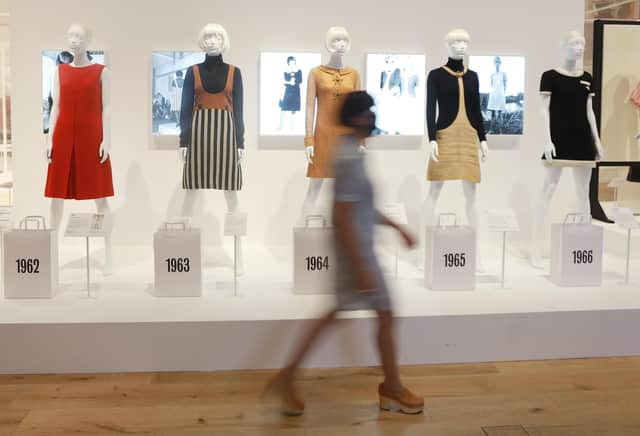 From Quant's early years when the self-taught designer created garments overnight to her designs being sold internationally, the exhibition reveals the real stories behind the myths to explore how Quant democratised fashion and empowered women through her determination, ingenuity and unique personal style, which she exported around the world.
Displays explore the evolution of the miniskirt, her novel use of modern materials such as PVC, and how her Ginger Group wholesale label was sold internationally from Glasgow's House of Fraser to department stores in San Francisco and Sydney.
Alongside miniskirts, hot pants and tights, accessories, including Quant Afoot shoes, and make-up, iconic photographs will celebrate the marketing campaigns that helped promote Mary Quant's photogenic looks and youthful brand.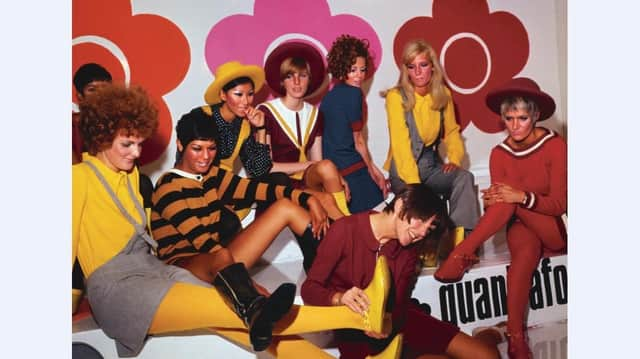 Dame Mary Quant received the Companion of Honour Award in HM King Charles III's first New Years Honours List. On receiving the news Dame Mary Quant said, 'I am deeply grateful and enormously honoured to receive such an important Award for doing something which I totally believed in, loved and has been such fun for so many years.'
Jenny Lister, co-curator of Mary Quant at the V&A, said: 'Mary Quant transformed the fashion system, overturning the dominance of luxury couture from Paris. She dressed liberated women, freed from rules and regulations, and from dressing like their mothers.'
Dame Mary Quant added: 'It was a wonderfully exciting time and despite the frenetic, hard work we had enormous fun. We didn't necessarily realise that what we were creating was pioneering, we were simply too busy relishing all the opportunities and embracing the results before rushing on to the next challenge!'
Kelvingrove Art Gallery and Museum, 20 May–22 October 2023
Tickets: Adults £8.50, Concession £6.50, Under 12s FREE
Buy from the Kelvingrove gift shop or by phoning 0141 276 9520. Also available online from Monday.