A tribute to Ernest Romer: his shoes will never be filled
Born in Double Row, New Lanark, on July 27, 1939, it was in his adopted town of Lanark that Ernest Romer was to make his name.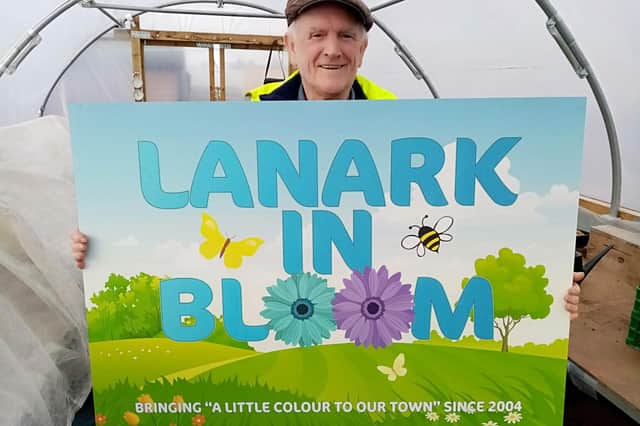 Educated at Lanark Primary and the Grammar School, he served his apprenticeship with Glaister's from 1956 to 1959 before working as a joiner in the building trade.
In 1975, Ernest set up his own business, Romer Joinery, at 10 Dovecot Lane, retiring in 2005 after 30 years service.
He met his future wife Marjorie Gibson, from Forth, at a Motherwell Supporters Club Dance in the Memo Hall in February 1959 and the couple were married in Forth Parish Church on September 24, 1960.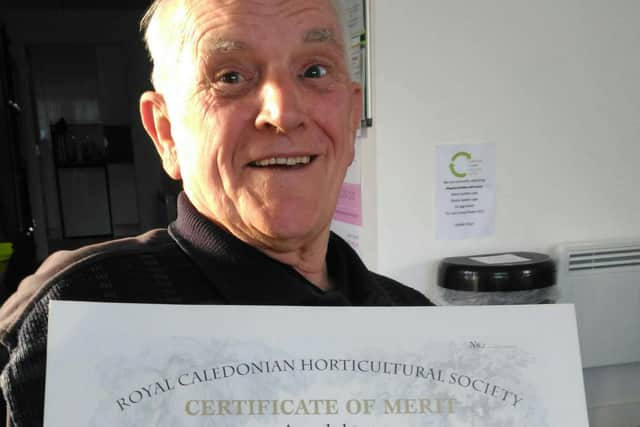 They started married life in Dovecot Lane, before moving to High Street and then Russell Road, where they brought up their three children – Ernest (62), Gillian (60) and Andrew (54) – latterly moving to St Leonard Street and finally Hospitland Drive. They were also blessed with six grandchildren and six great grandchildren.
Prior to his retirement, Ernest returned to work in New Lanark as a caretaker while Marjorie also worked in the village's sweet shop.
However, it is his association with so many groups in Lanark that Ernest will forever be fondly remembered.
He was a member of Lanark Camera Club, Lanark Cage Birds, the Tolbooth and Lanimer committees, becoming Lord Cornet in 1986 and, subsequently, a member of the Lord Cornets Club.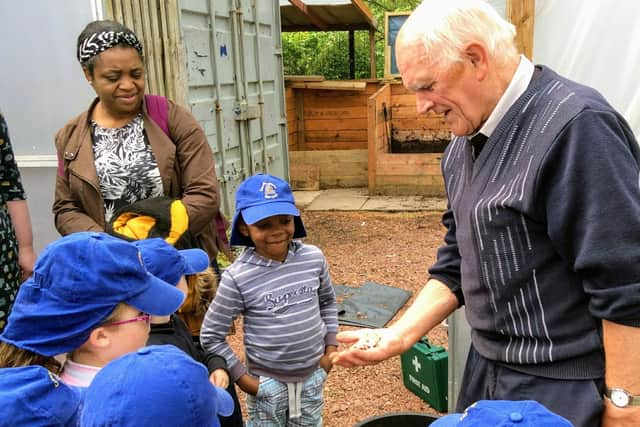 A member of Lanark Guildry, he later served as its chairman and was appointed Lord President of the Court of Deans of Scotland in 2000.
And in 2004 Ernest took his love of gardening a stage further when he founded Lanark in Bloom, with help from U3A gardening group members Margaret Wilson and Joan Davidson.
The mission was to "add a bit of colour" to the town but the group, with Ernest at the helm as chairman, went on to do so much more, working with a myriad of volunteers and school children to improve the town and securing a Queen's Award for Voluntary Services in 2019.
Despite being diagnosed with colon cancer in May this year, Ernest's passing on Saturday morning, aged 84, was felt sorely by people from all walks of life.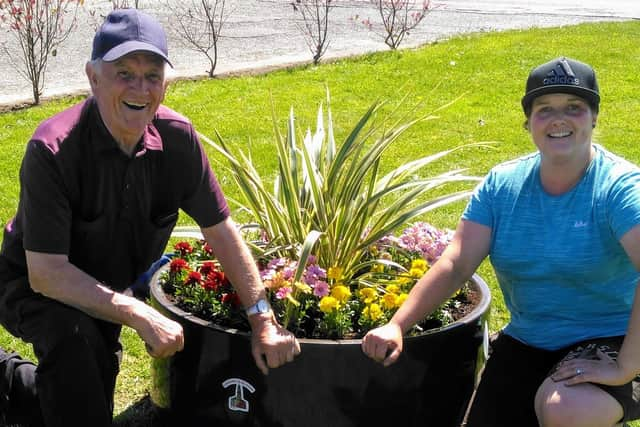 Among their number was Robin to Ernest's Batman, the interim chairwoman of Lanark in Bloom, Emma Gibson. Emma was more than happy to have him as a mentor; he later became her best friend.
She said: "One of the first things Ernest did was push the council to open the gates at Castlebank Park so he could attend to two flower beds; he said he used to do his winching there! He went on to work with Lanark Community Development Trust volunteers as the formal gardens opened.
"Ernest always said life is too short so we need to make the most of each day – he lived by that. You'd never see him idle but he made sure all the volunteers took credit.
"In 2019, he received an award of merit from the Caledonian Horticultural Society. He said it was one of the proudest moments of his life because it was for gardening.
"He passed on so much knowledge to generations of volunteers and school children in his 20 years as chair.
"The beauty Ernest brought to the town will ensure his legacy endures but no-one will ever fill his shoes."
Ernest's funeral will be held on Wednesday, November 22, in St Nicholas Parish Church, Lanark, at 1pm, and then on to Lanark Cemetery in Hyndford Road.