David has been briefed on exciting proposals for the former Walston Primary School building, which is currently leased from South Lanarkshire Council.
A member of the Men's Shed, he supports the campaign to acquire the building permanently from the local authority through a community asset transfer.
David was given a tour of the 1890s constructed building, located five miles from the town, when he met with office-bearers and other members recently.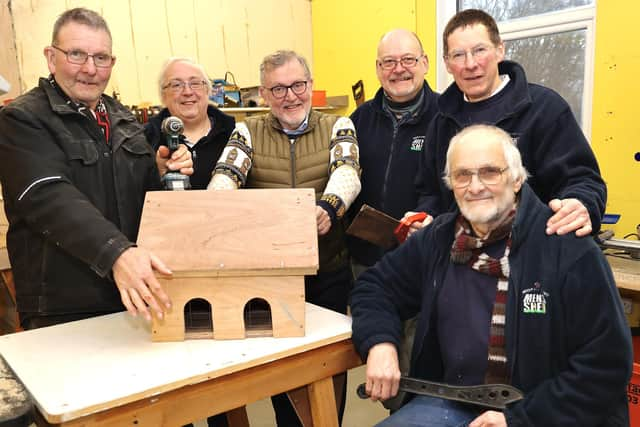 He has written a letter of support for the organisation, promoting their efforts to attract project funding.
David said: "I am impressed by the extent Biggar Men's Shed work with other local groups in the community, especially those supporting young people.
"They have a large pool of experience, from professions and trades through to arts and crafts, which they are putting to good use enhancing the premises and surrounding grounds, which include a polytunnel and garden area.
"Perhaps most importantly, the Shed is a welcoming social environment, having a positive impact on general well-being and mental health. The members aim to draw in the wider community as much as possible."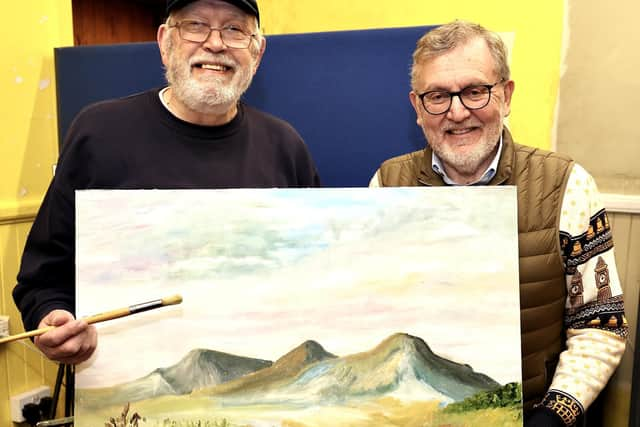 Committee chair Ranald McGregor and secretary Stuart McKay explained that although the Biggar Shed was founded in 2018 progress was stalled by the pandemic.
Ranald said: "Since we secured the lease for the old school, things have started to move forward and we now have 45 members.
"There is a huge amount of work to be done to bring the building up to the standard we need and make it suitable for all our activities and hopefully for wider community use.
"It is a fantastic site and, although we are out of town, it is convenient for much of our membership which is also drawn from the wider area."
Stuart believes securing ownership of the property will help to attract funding.
He added: "One of our goals is establishing a positive dialogue with the council to take the proposal forward."
Biggar Shed members currently meet at the premises every Wednesday and Thursday from 10am to 4pm.