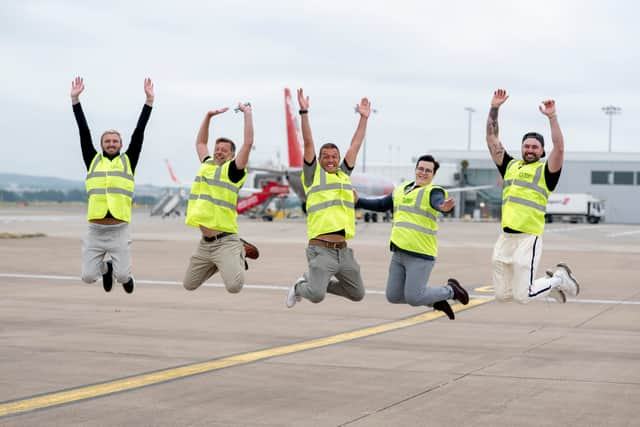 What: Leading business executives from across the Beatson's business ambassador network are raising funds for the Beatson Cancer Charity and West of Scotland Cancer Centre by taking part in a skydive.
Why: The team are hoping to raise £100k for the organisation to be used to provide wellbeing support to inpatients and outpatients. Support will include therapies to help recovery and relieve stress.
Who: Beatson Cancer Charity's Ian Murray, BBC presenter James Mackenzie, Murray Glen, account manager at Hollicom PR, Dale Carr, owner of sponsor TopCat Window Blinds, and Clydebank head teach Mark Hunter are among those taking part. The line-up is complete with a touch of showbiz sparkle as business leaders are joined by Scot Squad, River City and stage star Jordan Young.
Jordan said "I am supporting the Beatson Cancer charity because I have had friends who have been treated by them, I know first-hand how amazing their work is."
When and where: The jump is scheduled for September and will take place above Glenrothes, Fife.