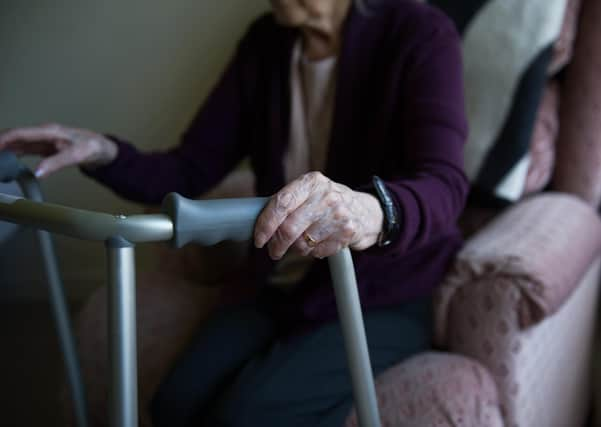 The charity says help is urgently required to protect staff and residents, with residents given fair and equal access to treatment and not "written off" if they contract the virus.
Figures from the National Records of Scotland show that one third of all Covid-19 deaths took place in care homes – and that this has increased of almost 25 per cent on the week previously.
The number of such deaths has more than doubled in one week, from 237 to 537.
Fifty-six per cent of deaths took place in hospitals and ten per cent at home or another non-institutional setting. Almost three quarters of people to have died because of coronavirus were aged 75 or older.
One care home in Dumbarton has seen 16 deaths and one in Edinburgh has had 13 people die, although the charity welcomes increased delivery of personal protective equipment and testing for all new care home entrants.
Chief executive Brian Sloan said: "In the last week, we have heard about dozens of deaths in Dumbarton, Edinburgh and Aberdeen, as the virus sweeps through homes in Scotland. It must be absolutely terrifying for residents, staff and families as they wonder where the next outbreak will be.
"These are not just statistics – each one is a mother, father, grandparent, sibling or friend who will be deeply missed.
"It is so important that older people in care homes or who are receiving social care in their own home are given every opportunity to get the medical treatment they need to beat this virus and are not written off.
"Every person's life matters and many older people have made full recoveries with the right treatment. Decisions must be made on a case-by-case basis, and any blanket policies based on a person's age or residence would be blatant discrimination.
"We urgently need to redouble efforts to protect the most vulnerable people and ensure that care homes are not treated as a second tier. Staff on the front lines must be supported with access to all of the lifesaving equipment they need, as well as more widespread testing."