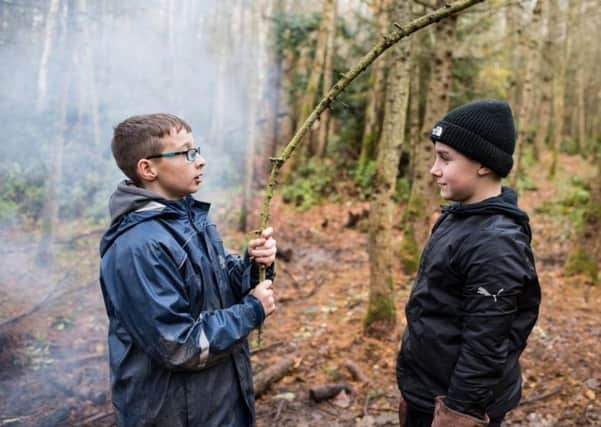 That was the findings of a poll conducted by the charity Children in Scotland, to ensure children and young people's voices were reflected in Crown Estate Scotland's plan for 2020 to 2023.
Three in-depth classroom sessions were held with young people of varying ages, alongside a nationwide online survey. In total, the study reached over 100 children across 18 local authority areas.
It produced a wealth of views on subjects including animal welfare, environmental protection, tourism, jobs and coastal community development.
Jane Miller, policy and participation officer for Children in Scotland, said: "Children and young people highlighted their concerns and worries about damage to the environment and the impact that this has on how they are feeling.
"They also said they felt better when they were empowered to take action on these issues."
As the manager of rural estates, the seabed and just under half of the foreshore, Crown Estate Scotland wanted to harness the views of children and young people to inform its work, including a £70 million investment strategy.
Annie Breaden, head of policy, said: "Younger generations will be the ones most affected by our work, from generating clean energy to how we tackle climate change. It's vital they are given the chance to inform our activity."