And the first person the over the moon Kirkfieldbank Primary P7 pupil called to share the good news with was her proud mum Donna.
She said: "I got a phone call from Chloe at 9.45am on the Thursday – she said she had some good news for me.
"I was completely taken aback and she couldn't believe it for one minute either; I think we were both still in shock!"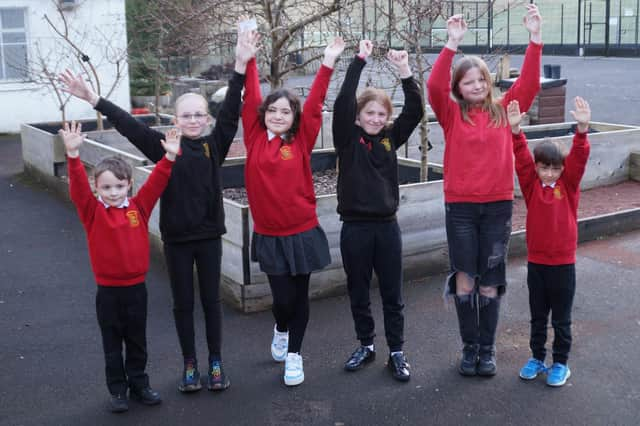 By the time Donna picked Chloe (10) up from school later that day, the news had certainly started to sink in.
"She came screaming out the school gates," said Donna. "She kept on saying: Can you believe it mum?! It was lovely to see her so excited.
"When they announced it last year, she said she would love to be Queen – she's taken part in Lanimers since she was a baby. She's over the moon and feels proud and honoured to be selected. I don't think anything will faze her as she's pretty confident.
"When we got home she had 101 questions and then, because our neighbour had been a lady in waiting last year, she started talking about what we could do in the garden.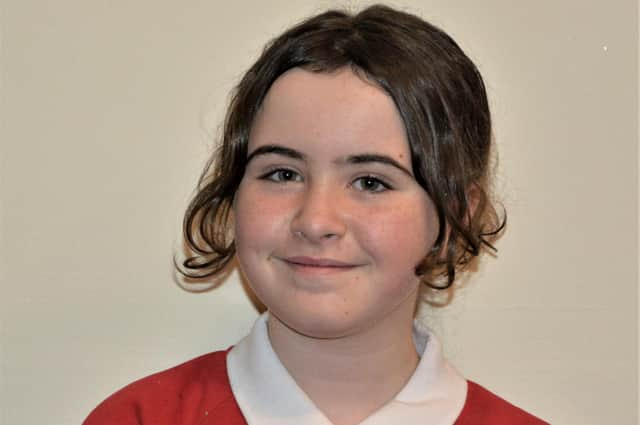 "It was all pretty overwhelming so I told her to give me a wee second to think about it – she's narrowed it down to three themes already!
"Chloe doesn't hang around – once she decides on something, it's on the calendar and she gets on with things."
That was certainly the case when it came to her dress for the big day; following a meet and greet with her fellow court members and the Lanimer Committee on the Friday night, Chloe and Donna travelled through to Glasgow the following day on a mission for the all-important dress.
Donna said: "We went through to Reeta Fashions and managed to get her dress, shoes, gloves and tights so that's all ticked off!"
Family, friends and neighbours at the Robertsons Kirkfieldbank home have all volunteered to help Donna with the house frontage, once Chloe settles on her theme.
Cheering her on from the sidelines on the big day on Thursday, June 8, will be Chloe's very proud grandparents, Jim and Catherine Robertson from Kirkfieldbank and Bronwyn Ferrie and Kevin Yuill from Lanark.
Taking part in Lanimers is nothing new for the Robertson clan, mind you, as Chloe's uncle Jim was a page boy in 1996 and Donna was a lady in waiting in 2001. However, being front and centre on the big day as Queen is definitely something new for them all.
Donna said: "I don't know what it all entails but the Lanimer Committee have been incredibly supportive and I'm sure they'll keep us right. We're all looking forward to it – it's going to be an amazing adventure!"
The family celebrated the good news with a lunch at the Inn on The Loch on Sunday, completing a crazy few days.
"It's been a whirlwind since the selection on Thursday," said Donna. "We met the rest of the court on Friday, dress shopping on Saturday and a family lunch to celebrate on Sunday. Chloe has enjoyed every second of it though; she's so excited and can't wait."