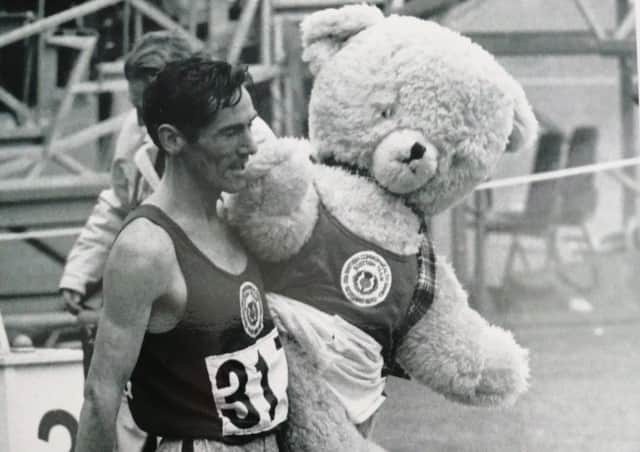 The operation on June 26 came just four days after his 77th birthday.
But the irrepressible spirit that saw Lachie beat Ron Clarke and Dick Taylor in the 10,000 metres on that rainy day in July 1970 has never dampened.
Lachie is now getting used to his prosthetic limb at his home in Alexandria but is determined to walk his favourite route, over the horsehoe road to Balloch, one day very soon.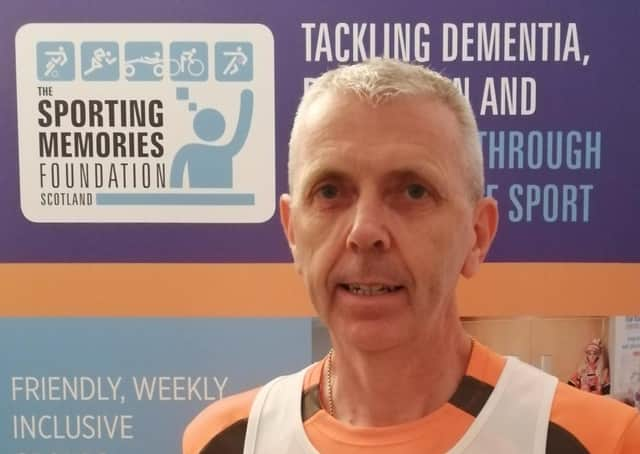 Meantime, though, he's hoping to inspire runners of all ages to raise funds for the Sporting Memories Foundation Scotland, for which he is an ambassador, along with fellow Scottish athlete Yvonne Murray.
SMFS is hoping to recruit a squad of runners to raise funds in the virtual Great North Run on September 13.
The charity is calling on runners to channel their sporting hero to complete the half marathon route on roads in their local communities across Scotland.
Maurice Donohue, SMFS's chief executive officer, is leading the charge.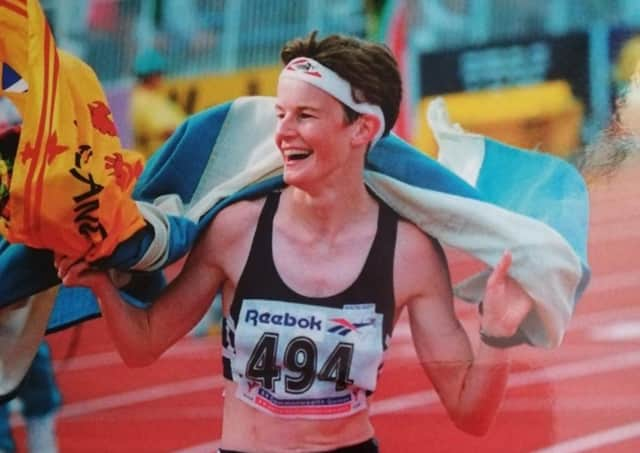 He has been friends with Lachie, one of his sporting heroes, for many years and has also completed the Great North Run several times.
So he will be following in Lachie's footsteps on September 13 as he pounds the streets near his home.
Maurice said: "I'm already signed up and on the start line for the virtual run, along with my wife Moira.
"I've chosen to emulate Lachie. I'm nowhere near as good as he was but I'll be channelling him while I'm doing the run.
"Rather than taking part in a costume or fancy dress, we're asking runners across the country to virtually become their sporting hero for the day.
"Lots of sporting events have been cancelled due to the coronavirus pandemic – events which raise funds for the Foundation such as the Great Scottish Run and a number of marathons.
"So we're hoping runners who have stayed active during lockdown will now consider taking on the virtual Great North Run for us instead.
"Considering who they would most like to be from the sporting world might give them inspiration as they complete their 13.1 mile half marathon route."
Lachie's four children and four grandchildren have been a great support since his operation in June.
He's now practicing using a prosthetic leg at home and has his own ambition.
Lachie said: "I got it home with me last week. It's still a bit sore round the wound but I should be able to enjoy walking again soon, without the two sticks.
"I used to go up to Balloch to sail the model boats I build so, with my peg leg, I've been saying I'm going to get a parrot for my shoulder too!
"I retired in 2008 and gave up running in 2010 as I had to stop every 200 yards.
"But I still enjoy walking and want to get back into it once I get the hang of the prosthetic leg.
"The Auchencarroch Road is 300 yards down the road from me. It's known as the horseshoe road locally and I miss walking there so that's my goal."
We wouldn't bet against Lachie doing it; many ruled him out of Commonwealth Games glory in 1970 and had to eat their words.
It's a day Lachie still remembers vividly.
"I'd set the fastest time in the world at the Scottish Championships five weeks before the Games," he said.
"So I thought I had a chance of bronze – Ron Clarke was the favourite along with Dick Taylor.
"I wanted to go with them when they broke from the pack and that's exactly what happened.
"They tried to run me into the ground but I was feeling great and, with two laps to go, I thought: I could win this.
"Heading up the final straight, I felt like I was running on air."
Much to the delight of a riotous home crowd, Lachie secured the gold medal.
To this day, he is still approached by people who remember watching the race so he knows the power a sporting memory holds.
For that reason, he was more than happy to become an SMFS ambassador and is now promoting the virtual Great North Run.
Lachie added: "I'm sure runners will be looking for an outlet, with so many events being cancelled due to the coronavirus.
"The Foundation does incredible work in Scotland, helping to stir memories for people with dementia – using sport as a medium.
"I'm happy to do whatever I can to help the charity raise funds and awareness of its incredible work."