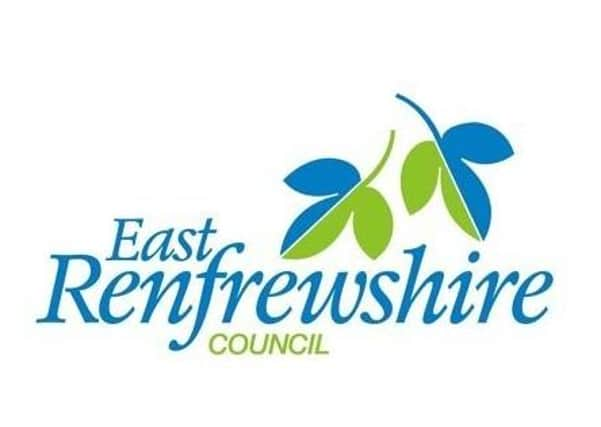 Around 50% of council-owned rented housing stock was sold under the Right to Buy scheme, leaving just under 3000 homes.
In 2016, the council approved plans to build up to 120 council houses in two phases, with 80 at four sites in Barrhead and the rest in Eastwood.
A third phase, increasing the target from 120 to 240, was approved in 2018.
The plan is currently under review with "the ambition of a revised target of 360 units", a council report states.
"The ambitious council house new build programme is on track to deliver the target of 240 new council homes.
"Whilst ambitions remain to extend this programme further; clarity on the level and availability of Scottish Government grant funding is required to determine the feasibility of extending the new build programme."
Three phase one sites, containing 45 homes, have been completed to date, at Robertson Street/Cross Arthurlie Street, Fenwick Drive/Oakbank Drive and Blackbyres Court/Corsemill Avenue.
Work on the fourth phase one site, at Balgraystone Road, began in September following "unforeseen delays". It will include 47 new homes, estimated to be finished by summer or autumn next year.
Phase two will focus on Eastwood where there is a "significant need and demand".
As part of a CALA and Taylor Wimpey site at Maidenhill, six affordable housing areas have been secured. The council has agreed to purchase council house properties from Taylor Wimpey.
Construction has started on the first site, where 39 homes will be built, and handover to tenants is expected to begin in March next year.
The council is finalising legal requirements for a second site, with Taylor Wimpey starting construction this year, where 30 homes will be erected.
Phase three of the council's plans will focus on Barrhead Road, Newton Mearns, a site within council ownership – across from The Avenue Shopping Centre.
Plans are being developed for 18 council-owned flats for tenants over 60.
A site on Commercial Road in Barrhead, near to St John's Primary school, is being considered for 49 new council homes and an upgrade to the school's multi-use games area. It is currently protected greenspace.
Homes are being built by Robertson Homes at "a site referred to as Malletsheugh, within a wider Maidenhill master plan area. There could be 14 council properties included.
The remaining four sites allocated for affordable housing at the CALA and Taylor Wimpey site at Maidenhill could see 113 council homes by 2024.
Funding for new build projects is provided by the Scottish Government through the Affordable Housing Supply Programme.