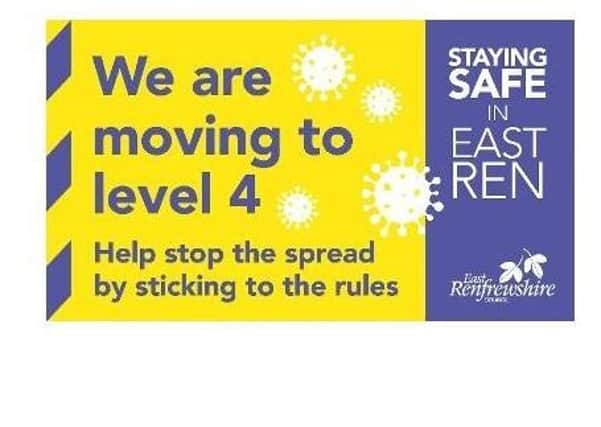 Speaking in parliament this afternoon, First Minister Nicola Sturgeon also announced that travel restrictions will be put into law to prevent people who live in a Level 3 or Level 4 local authority area from travelling outside their local authority except for an essential purpose - such as work or caring responsibilities. The regulations also non-essential travel into a Level 3 or 4 local authority area, except for the same reasons.
The First Minister said: "In the seven days up to Friday, Scotland as a whole had just over 140 new cases of COVID per 100,000 people. All of the areas moving to Level 4 were above that level - ranging from West Lothian, with a rate of 158 cases per 100,000, to Glasgow with 277.
"We simply do not have the assurance we need that hospital and ICU services will be able to cope as we go deeper into winter. Pressure on hospitals in these areas - and on those who work in them - is already severe and with the additional pressure that the coming weeks may bring, it could easily become intolerable.
"At these levels we would not have the flexibility we need to ease restrictions over Christmas - which, in common with the other UK nations, we so desperately want to do.
"The clear advice of our public health experts is that we must drive infection rates down further in these areas. They are not confident that Level 3 restrictions will do this to the extent necessary.
"That is why, albeit reluctantly, we have taken the decision to place these areas into Level 4 for three weeks. I know people are frustrated that other restrictions have remained in place longer than planned but Level 4 is intended to be short and sharp. And in this situation, it is specifically intended to have an impact in advance of Christmas and the most winter challenging period.
"Our objective in taking this action now is to protect the NHS, open the possibility of seeing some loved ones at Christmas and complete the journey to next spring with as few restrictions as possible and with the minimum impact on life and health."
Find out ore about Level Four here