For sale: Greenhills Covenanters' House
Biggar Museum Trust has put Greenhills Covenanters' House up for sale, much to the consternation of locals.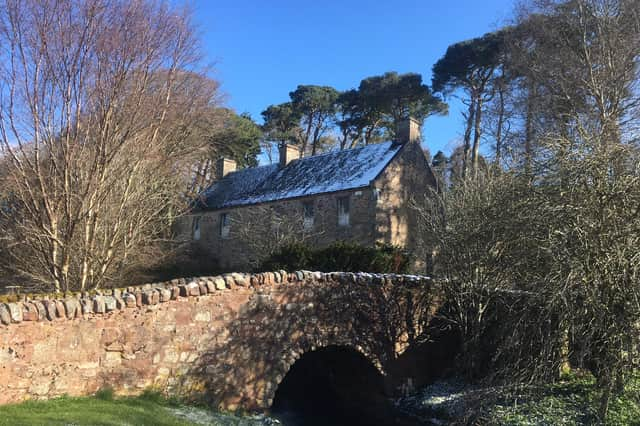 For the last 18 months, Biggar and District Civic Society has been exploring options for possible new community uses for the building which would preserve some of its history and heritage.
However, the Covid-19 pandemic led to delays in this process and the Museum Trust has now decided to press ahead with a sale.
A Biggar and District Civic Society spokesman said: "We would have hoped to have been able to carry out a feasibility study on community uses for the building by now. However, we have been hampered by Covid.
"We've also been waiting for the Biggar Community Action Plan which has, itself, been delayed.
"We are still hoping this important historic building will remain in our community but the Museum Trust's decision to press ahead with the sale of this community asset is going to make it much more difficult."
In 1975, the house, which dates from the 17th Century, was moved stone by stone by local volunteers from its original location in Wiston to a new site in Burnbraes.
It had strong associations with the Covenanting movement of the 1600s and was known to have provided shelter to ministers who supported the National Covenant of 1638, which aimed to keep churches in Scotland independent of control from bishops or the gentry.
When the building moved, the intention was that it would be permanently preserved by Biggar Museum Trust as a history museum.
Much of the work was done by well-known Clydesdale archaeologist Tam Ward and Brian Lambie, one of the founders of Biggar Museums, along with local volunteers.
A spokesman for the Lambie family said: "If the Museum Trust is no longer able to care for Greenhill, then surely a feasibility study into potential new community uses should be undertaken."
Tam's sister Grace Ward Carrick was also dismayed.
She said: "My brother and many others put in a great deal of time and effort to build Greenhill; it would be nice if it could be retained."
The Trust has not operated the Covenanters' House for around 10 years; a purpose-built museum opened on the High Street in 2015.