Glasgow youngster wins top ornithology award
Michael Sinclair, of Glasgow, has been awarded the Marsh Award for Young Ornithologist by the British Trust for Ornithology.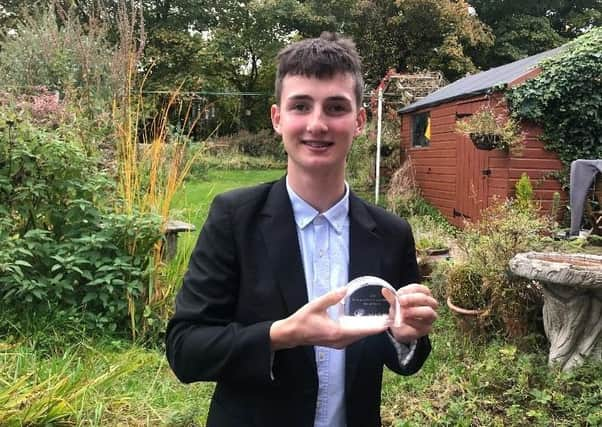 The Marsh Award for Young Ornithologist is awarded to an individual under the age of 18 who has made a significant contribution to BTO bird monitoring schemes and shared this information with their peers. Michael is a perfect example of this.
Michael, aged 16 has organised public wildlife information days in his local Linn Park Nature Reserve, and has made and sold nearly 200 nest boxes to raise funds for wildlife charities. As well as making the nest boxes he set up a sponsorship, monitoring and reporting scheme to help ensure that if used, and even if not, these nest boxes could contribute scientific information.
He is also very keen to involve others in this and has worked extensively with local schools, community groups and families, often in some of the most deprived areas of Glasgow, involving them in the box building, monitoring and submitting of records to the BTO.
In early 2020, Michael set up a new project, Discovering Nature on my Doorstep with two other young people he recruited.
The project aims to engage young people in the Glasgow area with their local wildlife by providing free access to wildlife monitoring equipment such as binoculars, telescopes and trail cameras, to enable them to monitor and record the wildlife they encounter.
Zul Bhatia, who nominated Michael for the award, said: "Michael's commitment to helping young people to engage in birds and wildlife is nothing short of inspirational, not only did he set up the Discovering Nature on my Doorstep project but he is also a founding and active member of the Scottish Ornithologist's Club Youth Connect, a project that aims to engage young people in watching birds and taking part in citizen science projects – he is a truly worthy recipient of the Marsh Award for Young Ornithology."
Michael, receiving the award, said: "I'm absolutely delighted to receive this prestigious award. Making wildlife accessible and interesting for all young people has never been more important and I'm pleased to have played a part in doing that".
Michael is the sixth recipient of Marsh Award for Young Ornithologist in the UK and the first in Scotland.
The Marsh Awards are supported by the Marsh Christian Trust and presented by the BTO.