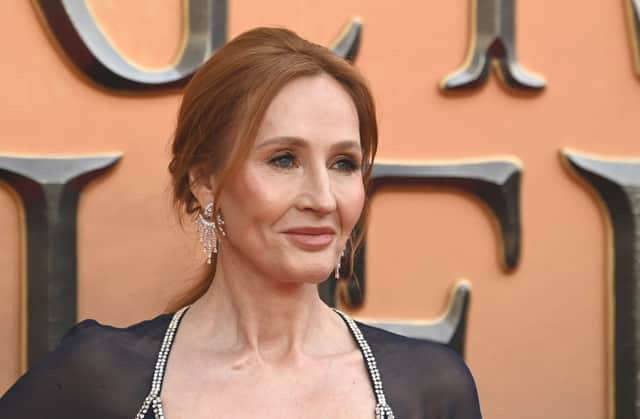 Speaking on The Witch Trials of JK Rowling podcast, she said: "I chose a random name that was not a Potter-related name, as I was almost scared that I would somehow self-reveal."
The author told how online users targeted and verbally attacked her after she shared a "very bland" opinion about Harry Potter and was bullied into leaving.
"I gave an opinion that was very bland, and I got rounded on by users who told me in no uncertain terms 'just to get out'. I'm not familiar in that room. I'm clearly an idiot who doesn't know anything. And I left," she said.
"And I was thinking, I've written three and a half books where bullying is such a theme from the very first page, where bullying – and authoritarian behaviour – is held to be one of the worst of human ills, and look what just happened, from these people who call themselves such fans of this franchise."
JK Rowling continued: "I didn't care. I'm a pretty robust person. But what if I'd been some 12-year-old, who was excited to go into this room, and was immediately, caustically chastised for not belonging?"
The Witch Trials of JK Rowling podcast, hosted by Megan Phelps-Roper, examines the controversy surrounding the Edinburgh-based author.
The writer has previously been subjected to death threats due to her statements, including tweeting in support of fellow author Salman Rushdie.
She has also come under fire for her views towards the trans community in recent years.
In 2020, the author took to Twitter to say she took issue with the term "people who menstruate" being used instead of "women".
She recently stated that she "never meant to upset anyone" with comments that may be deemed offensive to trans women.