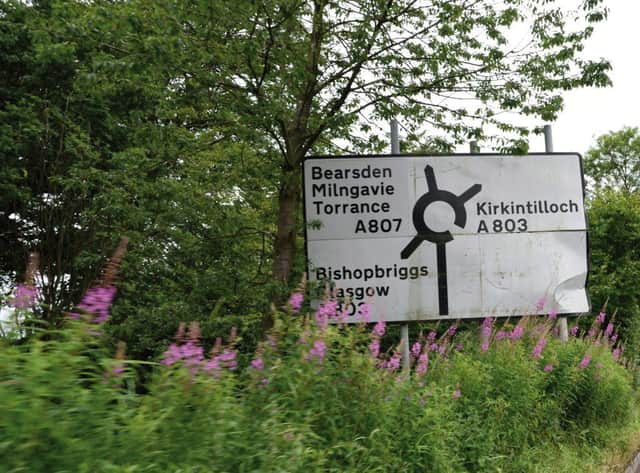 There's lots of help available in the area
We recognise that we are very lucky to operate in a close-knit, community-driven area where people and organisations work very well together, and it has been very encouraging to see so many offers of help and a willingness from many in these areas, keen to assist others in whatever way they can during this period of uncertainty.
Unfortunately we have to consider this with caution: sadly this could also be a time when the most vulnerable in our community may face additional risks. In order to address some of those concerns, OPAL is working closely with partners Ceartas, East Dunbartonshire Citizen Advice Bureau, Carers Link, East Dunbartonshire Voluntary Action and other agencies on various approaches to assist and ensure that information circulated can be trusted. We hope this will enable individuals and their families to make informed and safe choices in what to do at this time.
Revised working practices
The OPAL helpline is funded through East Dunbartonshire Health and Social Care Partnership and run by established East Dunbartonshire charities. OPAL is available for individuals to contact when they need information about local services and in relation to the current health situation we're facing, we've made some changes to the OPAL service to make it more accessible. These changes include:
OPAL usually operates Monday to Saturday: we will be extending this and now OPAL will be operating Monday to Sunday, meaning you can contact the team and get the information/support you need on all 7 days of the week. Opening times throughout this period, 9AM – 5PM.
Help for essential shopping
OPAL Advisers can signpost to relevant agencies or give the information requested immediately but most importantly can provide the local and trusted information so that no-one need face this situation alone. In reaction to the current crisis, OPAL team members can now make a referral to a new essential volunteer shopping service, coordinated by OPAL partner East Dunbartonshire Voluntary Action. This scheme is for the most vulnerable in the community to get vital deliveries. Please contact us for details on this.
Co-ordination of volunteer help
You may have seen some appeals on the news recently for community volunteers to support the work of local third sector organisations and services throughout the UK. We have been lucky enough to be contacted by many people throughout East Dunbartonshire about this: OPAL will be working closely with partner EDVA to support this, by connecting volunteers to the several local organisations and businesses out there looking to provide assistance to the people who need your help most. Please contact OPAL for more information.
We will try to answer any telephone calls as quickly as we can and/or get back to you, but encourage the use of email as the primary way to contact us. This would be particularly helpful as we move towards changing staff working patterns to reduce the risk of exposure to Covid-19: workers will be spending more time out of the office, but are still working. This means you may not always be able to speak to a particular worker when you call, or you may have to leave a voicemail and wait for a call back.
As a reminder, when contacting the Team, please leave;
a brief reason for your call/who you want to speak to
Then staff will direct your query to the most appropriate member of the team
Tips for avoiding scams/fraud
Be aware of phone calls or emails "out of the blue" requesting personal information or offering help but requiring personal and payment details up front.
Individuals should not be putting anything on their front doors to alert others to the fact that they are vulnerable/self-isolating.
Stick with neighbours and friends who know you and more importantly you know them. Nor would we suggest agreeing for individuals unknown to you previously to pick up medication etc.
Be wary of people targeting doors and offering testing for the coronavirus, for money or for free, which is explicitly NOT done by health professionals but people hoping to gain access to homes or funds.
Stay vigilant and contact 101 when you see something suspicious.
East Dunbartonshire police are running an anti-bogus-caller initiative called Operation SKIPJACK – call 101 and ask for Kirkintilloch Police Office.