IJB Board asked to consider human cost of McClymont House closure
The eight-strong IJB Board will hold a special meeting today (Wednesday) to agree its buget recovery plan.
Watch more of our videos on Shots! 
and live on Freeview channel 276
Visit Shots! now
Among the eight recommendations is a proposal which will have far-reaching effects on 18 families in the Lanark area.
For the Board hopes to push through its plan to forge ahead with a proposal to consult on "repurposing" residential care services, by stopping admissions to McClymont House effective as of tomorrow – pending the consultation outcome.
When the Board last met on September 18, the four health board members and four councillors reached a deadlock on that decision.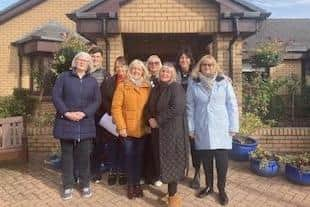 Members of the Save McClymont House Family Panel, who formed just three days before the initial meeting last month when they first received notification, hope it will once again reach a deadlock.
For that will give them time to further fight for the much-loved facility and its "incredible staff", who regularly receive glowing reports from the Care Inspectorate.
Regardless of what is decided, the panel will be hosting a public meeting on Wednesday, October 25, in St Nicholas Church Hall at 7.30pm. Local councillors have been invited and it is hoped a large contingent of concerned locals will also attend.
The families aim to fight tooth and nail against closure plans and have asked the IJB a series of pointed questions on how McClymont House was selected for closure.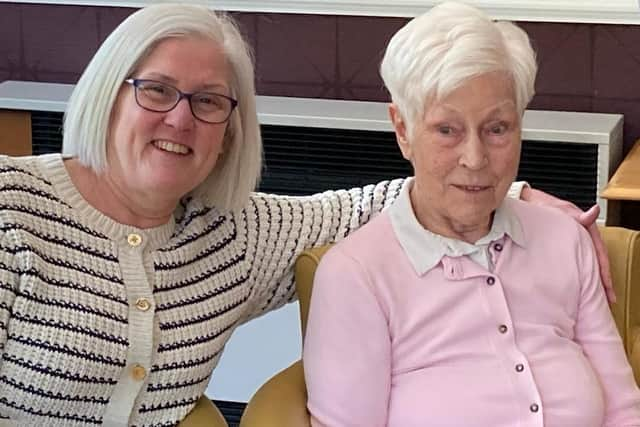 While the Board will undoubtedly be looking at the bottom line in terms of funding, the family panel hope members will also consider the human cost involved….
Having lost her husband Jim at the start of 2020 after 62 years of marriage, Joan McCarrol then had to face lockdown alone too.
With family and friends only able to take groceries to her doorstep, Joan's health began to deteriorate and dementia started taking a grip.
After being hospitalised, she was transferred to McClymont House in Lanark – enabling her to stay close to family in the town.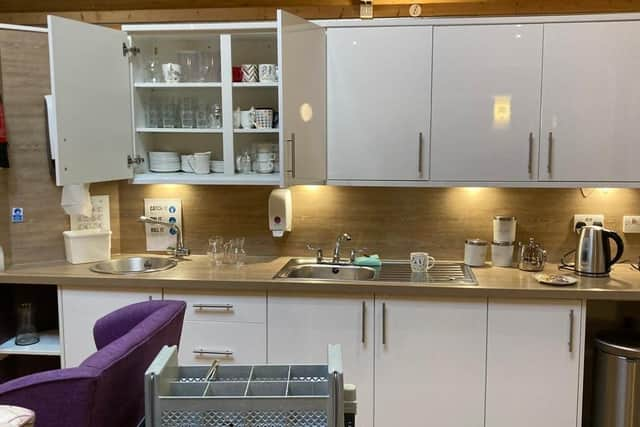 It was a traumatic time for the pensioner; however, three years on, she is happy and settled at McClymont and sees the staff there as her extended family.
For her daughter Jan Wilson, the thought of her mum being uprooted again – now aged 88 and with her dementia advancing – is almost too much to bear. Should the facility be closed, that's exactly what the family would be facing.
As a result, Jan's emotions have been all over the place since the IJB announced last month that it was considering closing the facility.
She said: "Anger has been my over-riding feeling, then despair at other times.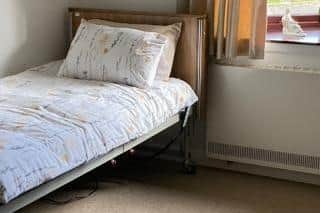 "It was a terribly traumatic time for mum going into McClymont during the pandemic, not long after dad had passed, and we could only see her through a window. It was really tough.
"Three years down the line, she's content, safe and happy there; she thinks of the staff as family. To think that she might be uprooted and that will all change does not bear thinking about."
Joan and Jan's story is mirrored by all the families at McClymont House – 18 residents currently call the facility home.
And it's for that reason that, three days before the IJB meeting in September, when they first received notification of its potential closure, they quickly joined forces.
At the IJB meeting on September 18, four health board members and four local councillors reached a deadlock over its future.
Today, the IJB is holding a special meeting to discuss the way forward. What happens at that remains to be seen but the families are planning to fight closure plans all the way.
With that in mind, they will hold a public meeting on Wednesday, October 25, in St Nicholas Church Hall at 7.30pm. Local councillors have been invited and it is hoped a large contingent of concerned locals will also attend.
Jan said: "The consultation period has been clearly earmarked for October 19 to January 24.
"If the IJB goes to deadlock again, I believe it would then have to go to the Scottish Government.
"We're holding the public meeting following the meeting so that we know what we're facing. Our aim is to encourage as many people as possible to come along to understand the campaign.
"We also want to share the wonderful work the staff do for the elderly residents and what the community would stand to lose should it close."
There are many questions the family panel would like the IJB to answer, not least how they came to the conclusion of closing McClymont – particularly after thousands of pounds have been spent upgrading it.
Jan said: "They're claiming there are ten care homes in Lanark and the surrounding area. We've written and asked whether that includes East Kilbride and Rutherglen, which raises questions about how people will be able to travel there if they don't have a car.
"They've also stated there's 530 beds but there's no mention of how many are occupied and whether that takes into account the 44 residential places at Orchard House in Crossford, which we've been told is closing in December.
"Much has also been made about under capacity at McClymont – there are 27 beds in three units but one of the units never re-opened after the pandemic, despite work on it, as there was a staff hiring freeze.
"They put a new roof on McClymont a few months ago which cost more than £100,000; it was also rewired for wi-fi three weeks ago and each of the three units had new kitchenettes installed in the last 18 months. Why spend all that money if they are planning to close it?"
Relatives are also angry about the lack of communication from the IJB.
Jan added: "They keep on saying that communication is a priority; we only found out about this three days before the meeting in September and some families saw it on social media before they saw the email.
"Communication has been almost non-existent, barring two emails.
"At one meeting, a member just sat and cried; people are angry and disappointed but, most of all, extremely worried about moving their elderly relatives. It's blighting the time we have with them; if they are moved, it's taking away their safety net and will leave many confused and upset.
"It's driven us all to tears of sadness, anger and frustrastion."