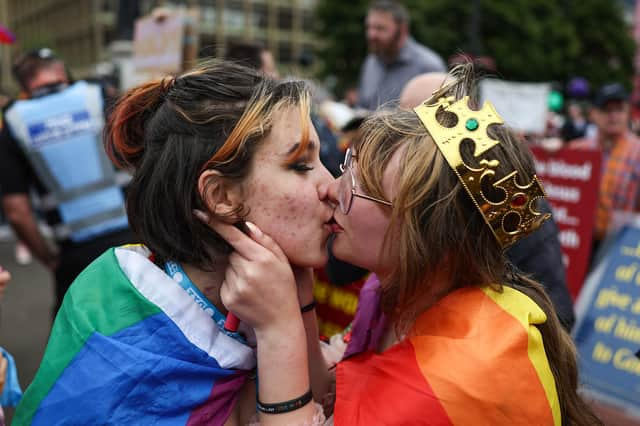 In pictures: Thousands take part in Mardi Gla celebrations
Thousands of people, decked out in all shades of the rainbow, took part in Mardi Gla at the weekend.
Published 18th Jul 2022, 13:09 GMT
Scottish Government minister and local MSP, Patrick Harvie, addressed the crowd at the first major Pride event to have a bisexual theme.
Here are 10 of the best photographs from the parade.