Kirsten Oswald takes part in Virtual Kiltwalk for Cosgrove Care
Kirsten Oswald, MP for East Renfrewshire, has helped raise funds for local charity, Cosgrove Care.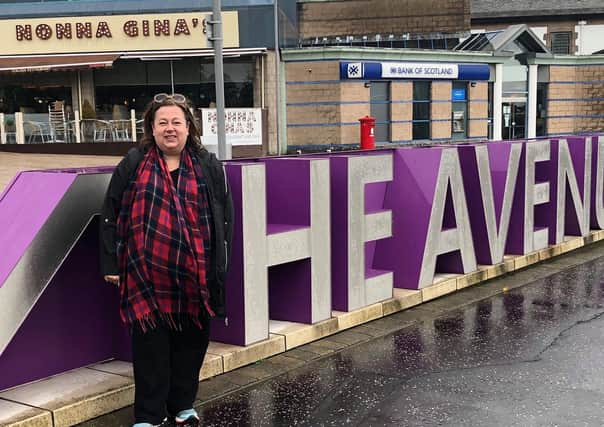 Due to the pandemic, Edinburgh's annual Kiltwalk event was cancelled and replaced by a Virtual Kiltwalk that took place over the weekend of September 11-13.
Participants in this year's event were encouraged to take on any Kiltwalk inspired activity to raise funds for their chosen charity.
Kirsten chose to walk through as many communities in East Renfrewshire as she could on Saturday 12th September.
Kirsten started off in Uplawmoor and walked through Neilston and Barrhead before moving on to Eaglesham and walking through Eaglesham, Waterfoot, Clarkston and Netherlee. Kirsten finished her tour with a final walk from Newton Mearns, through Whitecraigs and into Giffnock.
By Monday, Kirsten had raised over £250 in direct donations, which would attract additional support from the Hunter Foundation, and Gift Aid, taking the total raised within two days to almost £450.
She said: "It was a long day but a good one, walking through lovely East Renfrewshire and raising funds for the fantastic local charity, Cosgrove Care. I would like to thank so many constituents for the waves, toots, hellos and sponsorship that helped make the day so worthwhile.
"The Virtual Kiltwalk was a smart response to the difficulties caused by the coronavirus and I am sure it prompted lots of interesting responses across Scotland.
"I was happy to use the Virtual Kiltwalk to raise funds for Cosgrove Care, who do amazing work locally, I would encourage people to have a look at their website and see.
"Thanks to the generosity of Tom Hunter, who will add fifty pence to every pound that I raise from sponsorship. So, if any constituents want to make a charitable donation go further, this is a great time to do it.
"Details for giving can be found on my Facebook page or by going to the Edinburgh Kiltwalk 2020 website."