Land in Barrhead could be sold for residential development
Land at Barrhead could be sold by the council to a housing developer to fund social homes in Eastwood.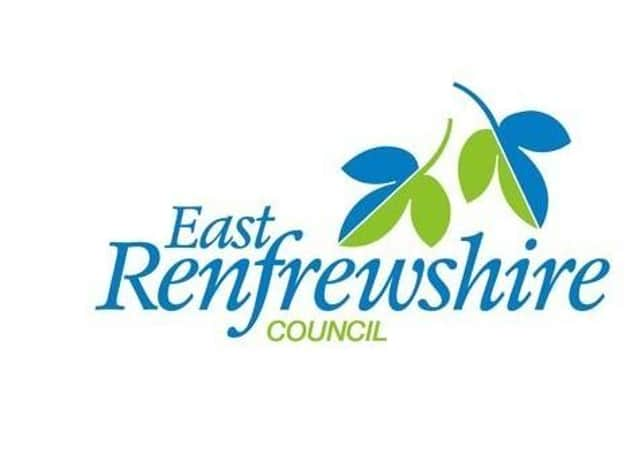 East Renfrewshire Council owns a 56-acre site to the south of Barrhead, off Springfield Road.
Hundreds of homes are expected to be built on the land over the next decade.
Money from the proposed sale could be used to meet the "significant demand" for council housing in the Eastwood area.
Cabinet members will be asked to approve selling the land for residential development at a meeting next Thursday.
The land could be sold in several parcels "dependent upon market demand".
A council report states: "It is proposed the council disposes of its land holding on the open market for residential development and that the sale proceeds are used to finance the construction of council housing provision elsewhere within the council area.
"This is because the most significant demand for social housing in East Renfrewshire is in the Eastwood side of the authority and provision for affordable housing has been made at Barrhead South."
The site extends from the Aurs Burn in the west to Aurs Road in the east and is bounded by the Neilston to Glasgow railway line to the south.
It is allocated for housing under the East Renfrewshire Local Development Plan.
An engineering and planning consultancy, Ironside Farrar, has been appointed to develop a masterplan for the site and secure planning permission in principle before the land goes on sale.
A decision on planning permission in principle would be expected in May next year.
There are several constraints which will need to be addressed, including steep slopes, deposited material at the former railway lines which cross the site and potential flooding from the Balgray reservoir.
The report states: "Economically these are unprecedented times and as such there is considerable uncertainty around the eventual receipt."
More than 950 homes are expected to be delivered in Barrhead South over the next 10 to 15 years, including affordable housing and road improvements. Around 400 will be delivered on this council-owned site.
There are currently four landowners in the area: the council; Miller Homes; Avant Homes and Wallace Land.
The council report adds: "It is understood Wallace Land intends selling its interest to a national housebuilder.
"Miller Homes has 104 house completions at the time of writing and Avant Homes are currently in the process of completing phase one of 26 units and have started on phase two comprising 105 units.
"Both developers have been making steady progress in constructing and selling homes which demonstrates there has been a level of demand for home ownership in the area recently."
The council intends to "shortly" build 47 homes for social rent on almost 5 acres of land to the south of this site.