Milngavie links on song with new CD
Scottish bass-baritone Michael Mofidian has been rehearsing in St Andrew's Episcopal Church, Milngavie, for a recording to be made this month at the Queen's Hall in Edinburgh.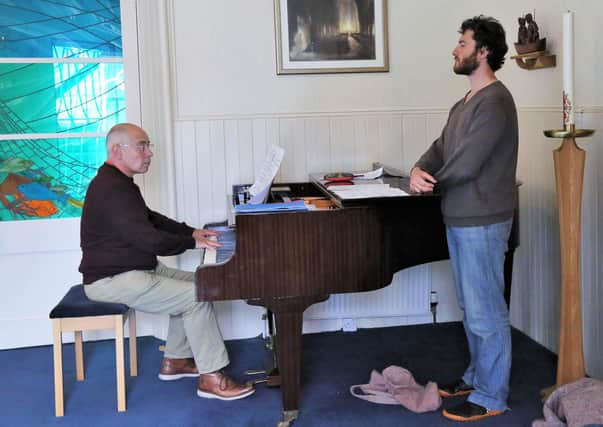 Michael, who was brought up in Milngavie and studied at Cambridge University and the Royal Academy of Music in London, is to be one of three singers, all Scottish, who will perform on a new CD of songs by Glasgow-born composer Erik Chisholm.
Edinburgh-based classical record company Delphian is making the CD, which will be the first major recording of Chisholm's songs. It is due out later this year.
Chisholm (1904-1965) was an important figure in Glasgow music between the wars. Later he was appointed Professor of Music at the University of Cape Town and when he died he left a legacy of concertos, symphonies, piano music, operas and songs.
The singers will be joined by Glasgow-born Iain Burnside, who is one of Britain's best-known piano accompanists and performs with artists around the world. He regularly presents programmes on BBC Radio 3.
Prize-winning Michael is a member of the Jette Parker Young Artist programme at the Royal Opera House, Covent Garden. He is tipped to be an international opera star of the future.
The Erik Chisholm Trust was founded by his daughter to promote interest in his music. Its current chairman is another Milngavie resident, Hugh Macdonald, formerly director of the BBC Scottish Symphony Orchestra.