Missing Kilsyth pensioner was spotted in new location last week, police in Yorkshire have confirmed
A total of four weeks has now passed since the disappearance of Kilsyth pensioner Patrick Harvey but police have confirmed that he has been seen again, what is the third named location to date.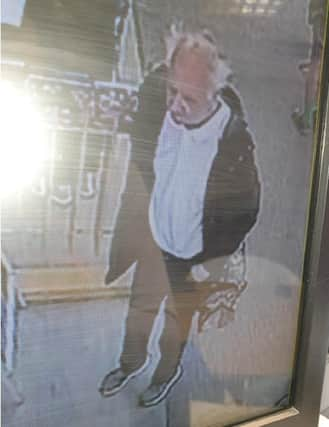 Patrick (69) was last seen in Kilsyth on Saturday, July 2 and the police believed he was in Blackpool. Members of the public reported sightings of him there and the search widened after Patrick was spied in Bolton, Greater Manchester.
Now another holiday spot is in the frame after it emerged that Patrick had been seen in the East Yorkshire town of Bridlington.
Sergeant Gillian Willows of Cumbernauld Police Station confirmed: "We know that Patrick travelled by train from Glasgow Central to Blackpool around 9.30am on Sunday July 3. Around 10.30am on Wednesday July 13 he went into a bank in Bolton.The most recent confirmed sighting of him now is at another bank on King Street in Bridlington, Humberside around 1.45pm on Thursday July 28.
"We have released a CCTV image of Patrick in Bridlington to show what he was wearing in the hope that someone may recognise him or know where he travelled on to. We are continuing to liaise with our police colleagues in Lancashire, Greater Manchester and Humberside who are assisting with this enquiry.
"If anyone has information, please get in touch. Indeed, we would urge Patrick himself to contact police or his family to let them know he is safe. Anyone with information should contact 101 with reference 1051 of July 4."