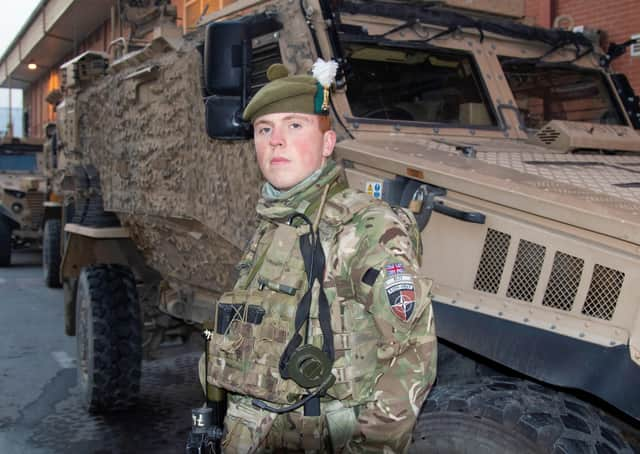 Fusilier Martin Miller (20) and The Battalion is part of the NATO training and mentoring mission out there and they are looking after the local Officer Cadets at the Afghan Army officer training college, sometimes known as Sandhurst in the Sand.
They are providing protection for the Officer Cadets as they carry out their training, in and around the city of Kabul, to facilitate them becoming the next generation of Afghan National Army Officers.
They started their six month tour in October and will return home to their base in Penicuik in April 2021.
What does St Andrew's Day mean to you?
It is a day to celebrate Scottish traditions, history and famous figures throughout our history.
What's the special significance of spending this St Andrew's Day overseas on operations in Afghanistan, and how will you mark the day?
This year will be different as I am with my fellow Scottish colleges in Kabul on my first deployment overseas. I will mark the day by wearing my Tam O' Shanter with pride and playing pipe music at full volume. I will also be celebrating Scotland qualifying for the Euros.
How proud are you to be serving in the British Army on operations at this time of year?
I am very proud to be serving my country overseas, especially at this time of year.
What will your family be doing for St Andrew's Day and how do they feel about you being away doing your job?
They will probably celebrate by having a nice dinner consisting of mince and tatties and an ice cold can of Irn Bru. They feel great pride in me being deployed overseas and doing my job.