Its last staging, however, was on January 1, 2020, as the pandemic meant the town's community council was unable to welcome in the New Year in 2021 and 2022.
However, on Sunday, the event finally returned to the Tolbooth, welcoming in people of all ages to observe the ancient tradition.
The Royal Burgh of Lanark community council chairman Andy Morrison led the proceedings, reporting on events in the town in the last year before presenting the traditional crisp £1 notes to pensioners in the town aged over 60.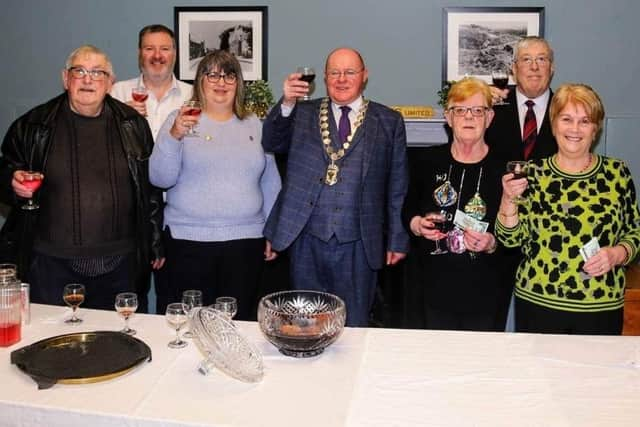 And secretary Eleanor McLean had an important role to play too – cooking up the Het Pint to serve up.
She said: "It takes a few days to make so I started brewing up all the additives just after Christmas before adding in all the alcohol.
"It's a secret recipe that was passed on to me a few years back and it's pretty potent but it's a nice way to welcome in the New Year. They were all asking for a wee top up so it must be good!"
Treasurer Lynne Leslie is in charge of securing the bank notes from the Royal Bank of Scotland, which has a stack of £1 notes in safe keeping for the event.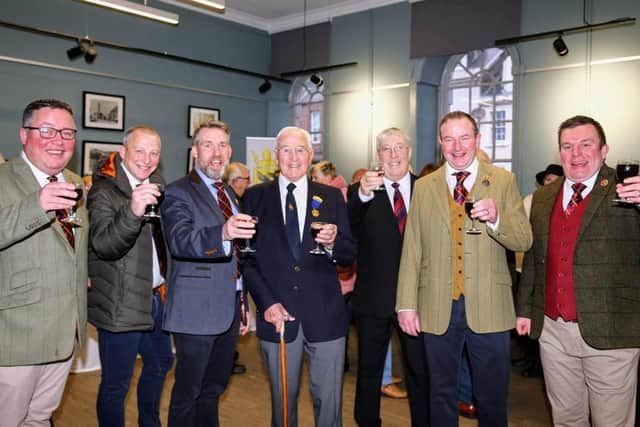 The Het Pint is decanted from Eleanor's containers into a crystal rose bowl, dedicated by Clydesdale District Council for the Royal Burgh's 850th anniversary.
While everyone is welcome to attend, it's only pensioners from the town who can claim their crisp £1 note...and children (and some adults) partake in juice rather than the potent pint!
Community councillors always invite the Lord Cornets and local councillors; this year, only Julia Marrs and Catherine McClymont were able to join in as Richard Lockhart was down with a lurgy which the Het Pint might have helped with!
Eleanor added: "It was lovely to be able to observe the tradition once again and catch up with old friends. Everyone is welcome to join in, be they visitors or local...so save the date for next year!"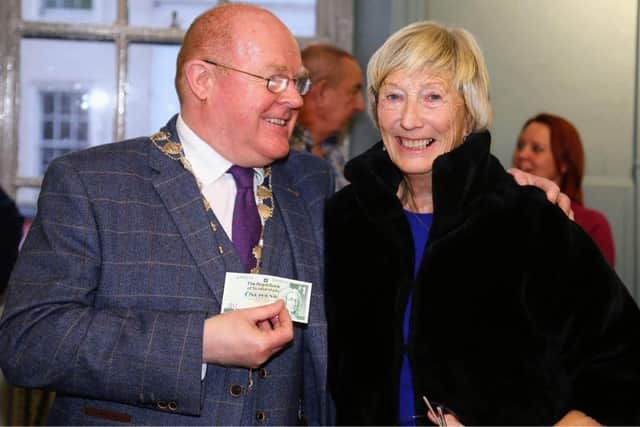 Leonard Gray and his son Gordon also kept another tradition going – ringing the St Nicholas Church bells at midnight on December 31 to welcome in the New Year.