Readers are being asked to help tell the story of Lanark
Lanark Museum and Lanark Archaeological Society are involved in a joint project called The Lanark Story.
Watch more of our videos on Shots! 
and live on Freeview channel 276
Visit Shots! now
Part of the project will be devoted to talking with people about their memories of Lanark in the past whether it was 20 years ago or 60 years ago. We even know Lanarkians in their nineties who must have fascinating stories to tell.
We would also like to see any photographs of Lanark in the past, we would like to copy these for our archive as many changes in shops and businesses have taken place since the end of World War Two.
Some of these have been beneficial, some have not.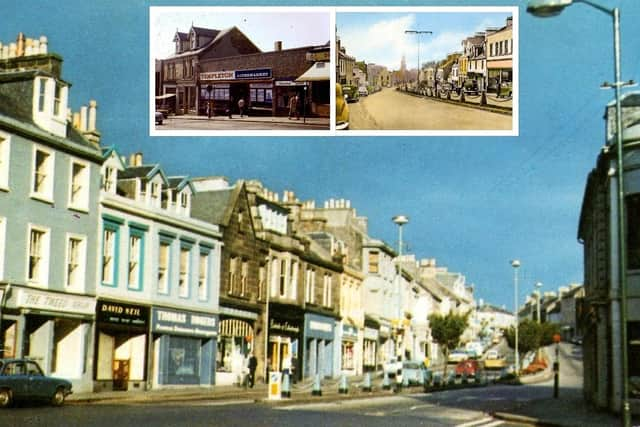 We are going to play an active role in the coronation celebrations this year and we are obviously looking for photographs of the Queen's visits to Lanark as well as King Charles's visit last year to the Auction Market and New Lanark.
What else are we looking for? We are looking for pictures of the High Street and how it has changed over the years. Over the last 60 years we have seen the demise of family grocers and fruiterers in Lanark and the appearance of supermarkets. The Co-op had several shops in Lanark High Street at one time and people will have memories of shopping there.
Other changes that we will be looking at will be health facilities. Many Lanarkians were born at the William Smellie but then maternity facilities moved to Wishaw. Visiting the doctor was quite a different experience, there was for example a surgery in Hope Street back in the 1970s then facilities were moved to the area where Glebe Court is today then to its present setting over 20 years ago.
Some people will have memories of pubs and restaurants that have now gone, and indeed of visits to the cinema or weekly dances which could be enjoyed at one time.
Garages are another point of interest, there used to be a wide variety of dealerships in Lanark. William Cox for example had the Leyland dealership and Ross of Lanark used to sell Vauxhalls as well as other cars. Now there are no car dealerships left in Lanark.
Post Offices are another subject for examination in the Lanark Story. There was the West Port Post Office which provided a sterling service along with the Main Post Office.
Banks have come and gone in Lanark. The TSB has disappeared along with the Clydesdale Bank. Also, over time Building Societies like the Provincial have gone being taken over by Abbey National and then Santander.
Last, but by no means least, are the shops themselves that have gone. For example, Lanark had a very good book and toy shop in the shape of WH Smith. Then, of course, there was Woolworths which provided a large variety of goods.
In Lanark's Story we also want to include some positive stories like Jacks the Ironmongers and Brooks which have survived – despite the ups and downs of shopping habits.
These are just a few examples of what we hope to record about Lanark's recent past which has been a period of great change.
We now need readers help to record what Lanark was like in the past and would greatly appreciate any assistance. If you can help, please email [email protected].