Readers asked to share stories that show Scotland is a caring nation
A campaign has been launched to celebrate small acts of kindness across the country.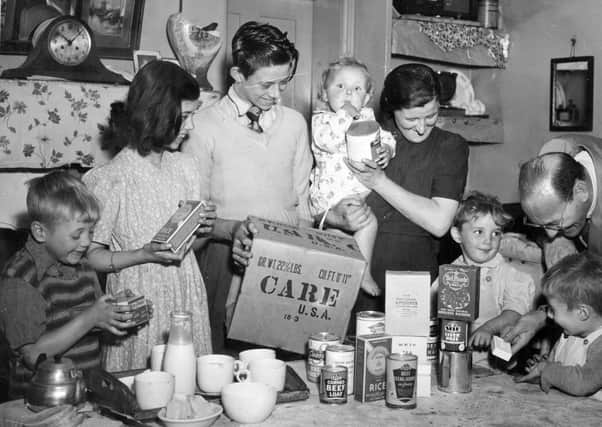 It is 75 years since CARE was founded in the USA, based on that very principle.
The aim of the Co-operative for American Remittances to Europe was to respond to the devastation and scarcity World War Two had wrought.
Originally, Americans paid $10 to send a CARE package, containing food and supplies, to a family in desperate need in Europe.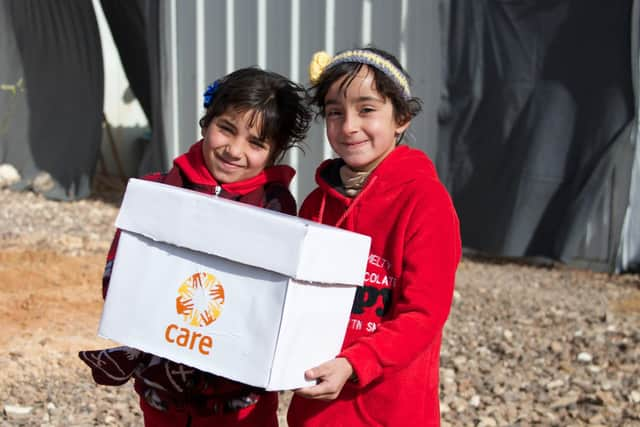 These small acts of kindness were an early form of international aid, delivered not by governments but by people in one country to others in need across the globe.
For families who received a CARE package it represented goodwill and a message of hope, delivered from someone they'd never met far away with a simple, human desire to help.
CARE has grown a lot in 75 years – now working in 100 countries to find long term solutions to poverty and to support women and girls to overcome inequality.
However, the spirit of human kindness present in those first CARE packages all that time ago remains at the heart of everything the charity does today.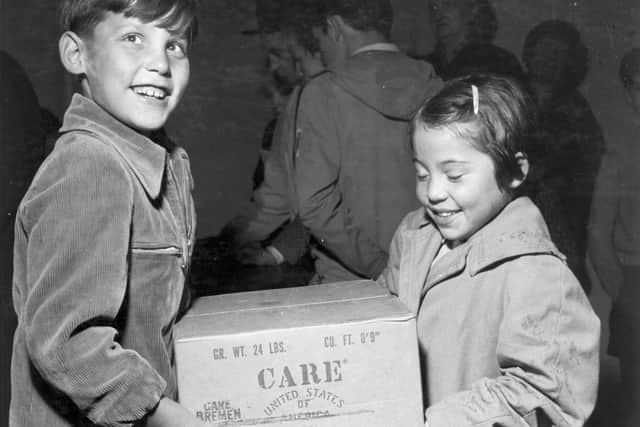 Ruby Wright, CARE International UK's press manager, said: "We still send packages today, for example to Syrian refugee camps in winter with blankets as well as essential supplies.
"That's how it all started 75 years ago, with people in the United States sending CARE packages to people they had never met in countries across Europe.
"However, aid has changed a lot and now the charity does so much more besides those packages.
"We work in more than 100 countries, helping people in abject poverty.
"CARE promotes sustainable development by tackling inequalities, injustices and lack of opportunity that keeps people locked in poverty.
"The majority of the 1.2 billion people around the world who live in absolute poverty are women and girls.
"They are denied basic human rights, have limited access to health care and education or the opportunity to earn a living.
"When one woman is helped out of poverty, she brings many other people with her. So we work with women all over the world to help enable them to build better futures for themselves and their families."
CARE wants to celebrate its 75th anniversary by gathering stories from all over the country, showing how people are still making a difference – simply with a small act of kindness.
And there could hardly be a better time than now to look for those stories.
Ruby said: "We timed the campaign to coincide with the VE Day anniversary because CARE was first established 75 years ago to help people in abject poverty in the aftermath of the war.
"We want to hear from people who have been on the receiving end of a small act of kindness that has made a big impact on them.
"We'd love to hear about the kindness of strangers going all the way back to World War Two.
"However, we're also asking people to share contemporary stories.
"The current Covid-19 pandemic has thrown a light on the goodness of people and their willingness to help people in dire need.
"We're sure your readers will have many stories that they can share with us.
"What better way to say thank you to the person who has shown you kindness than sharing that story?"
CARE's work is funded by the European Union and the UK government's Department for International Development.
In 2018/19, it also received £11.4 million in donations and legacies from individuals and corporate donors.
Ruby said: "None of our work would be possible without the support of individuals who donate directly to us or take part in fundraising events.
"Individual supporters are our main source of unrestricted funds, which means we can spend this money where the need is greatest.
"We're committed to spending as much of our funds as possible on delivering lasting change in people's lives.
"For every £1 raised, we spend 84p on our life-saving and poverty-fighting programmes in the world's poorest communities.
"We invest the rest in fundraising and the efficient running of the organisation."
With the coronavirus cancelling fundraising events, supporters are now finding more unique ways to lend a hand.
Having received a CARE package in the aftermath of World War Two, Ruth Martin (86) decided to do her bit – raising funds for CARE by selling tomato plants and flowers from her garden.
A small act of kindness, much appreciated by CARE.
Ruby added: "People are doing amazing things to help their neighbours, communities and charities.
"We want people who have been touched by the kindness of a stranger in the midst of this health crisis to share their stories and celebrate the power of that kindness, no matter how big or small the act."
Extending CARE to help people in abject poverty
CARE was founded in the United States in 1945 to send packages of food and basic supplies to millions of people in Europe in danger of starvation following World War Two.
Some 100 million packages reached people in need during the next two decades, first in Europe and later in Asia and other parts of the developing world. Britain received its last CARE packages in 1955.
Initially, the charity continued to focus on food aid but in the 1960s it expanded its remit to set up pioneering primary health care programmes.
In the 1970s, it responded to famines in Africa with both emergency relief and long-term food security and sustainable farming programmes.
In the following decades, CARE took a rights-based approach to development.
CARE originally stood for Cooperative for American Remittances to Europe but in 1993 this was changed to Cooperative for Assistance and Relief Everywhere. Today, CARE is one of the world's leading global poverty-fighting organisations, supporting hundreds of projects in more than 100 countries.
In 2018, CARE reached 55.8 million people – 74 per cent of them women – through 965 projects.