Scottish bike shops offer repairs of up to £50 – free of charge
The Scotland Cycle Repair Scheme has opened to the public, funded by the Scottish Government and delivered through Cycling UK.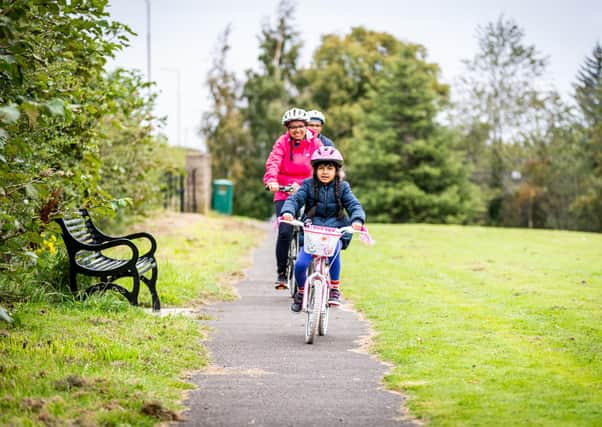 It will see participating retailers providing free bike repair and maintenance work up to a value of £50.
The aim is to encourage old bikes out of storage and back onto our roads, as well as keeping well-used bikes pedalling smoothly and safely thanks to the skills of bike mechanics across Scotland.
Inclusivity and accessibility are at the heart of the scheme. As such, all cycles are welcome including adult and child bikes, tandems, trikes, handcycles, non-standard and adapted bikes. People who use manual wheelchairs are also eligible to access free repairs.
The scheme is part of the Scottish Government's response to the Covid-19 crisis, which includes the £30 million Spaces for People temporary infrastructure initiative.
A total of 30,000 repairs are available across Scotland, providing more people with access to greener and healthier travel options.
Almost 100 bikes shops – from Shetland to Dumfries – are signed up to the scheme, with many more expected to join in the coming days.
Primarily, it is aimed at people who wouldn't otherwise be able to afford these repairs.
No voucher or registration is required – just contact a local participating bike shop.
By doing so, the public will not only help themselves but also provide a guaranteed source of income for shops.
Repairs of up to £50 per person are available on a first come basis until the £1.5 million fund has been exhausted.
Suzanne Forup, Cycling UK's head of development for Scotland, said: "This scheme will help to fix flat tyres, loose brakes and clunky gears to get people across Scotland on their bikes.
"We know the coronavirus crisis has hit many people hard, so if you're struggling to afford repairs right now this scheme has got you covered.
"Encouraging people to cycle – whether it's to get to work, the shops or enjoy our countryside – helps their health, well-being and their pockets.
"We've had a great response from Scotland's bike shops, so we'd encourage anyone who needs that extra bit of help to get involved."