Sean Cusick is in Ukraine on a spousal Visa, staying with his wife Chloe and her son, Everett.
He claims that her passport is being updated, leaving her with no travel ID, and that they need money to cover the cost of transport, child care, documents and medical bills.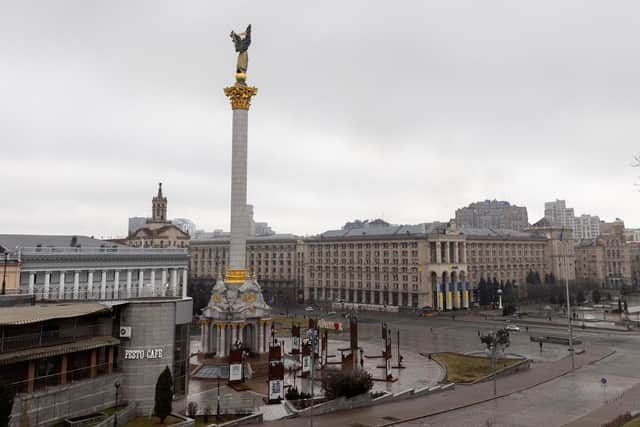 At the time of writing, more than £2000 has been donated towards the £40,000 target.
The appeal comes after Russia invaded Ukraine last night, as governments around the world prepare their response to the crisis.
What happened?
Posting on social media, Sean said that he is stuck in the Ukranian city of Kharkiv.
He said he married his wife in November, and that the pair have been waiting in Ukraine for her documentation to be updated since then.
What is he saying?
He posted: "You will all be aware of the escalating international crisis in Ukraine and the advice for all UK citizens to leave. However, what about those of us with families? I can't leave Chloe and Everett behind.
"Chloe's ID and passport are currently being updated to reflect her married name, consequently she has no valid travel ID. Chloe also has a medical condition that requires urgent treatment, including a blood transfusion.
"We urgently need money to expedite documents, get transport and flights, and pay for medical bills and child care.
"Please help my young family to evacuate to Britain."