Earlier this week, the Extra reported how Percy was putting smiles on the faces of the staff at Renaissance Care's Whitecraigs Care Home by showing them how TikTok videos are done during his daily exercise routine.
Word of Percy's exploits soon reached the local constabularly, so on Thursday evening, during the weekly clap for carers and key workers, officers arrived at the care home to applaud him for his efforts in lifting everyone's spirits during lockdown.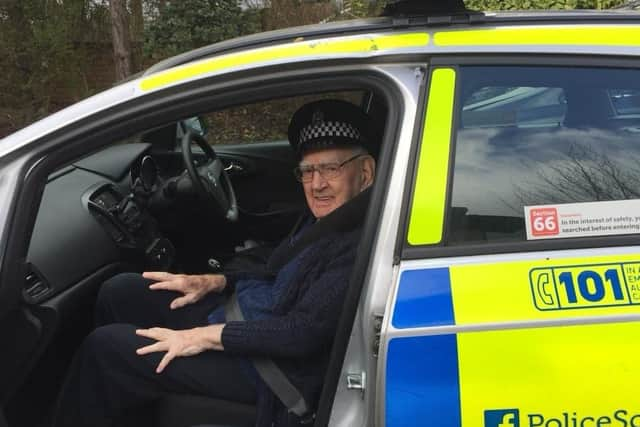 It was a welcome surprise for Percy, who is fast becoming something of a local celebrity!
Percy admitted to being a bit of a fitness fanatic, having played football and tennis in his younger days, and he enjoys his exercise every morning – especially the TikTok videos!