East Renfrewshire Conservative leader apologises for 'offensive' Facebook post
The leader of the Conservative group on East Renfrewshire Council has apologised after sharing a post on Facebook which sparked accusations of transphobia.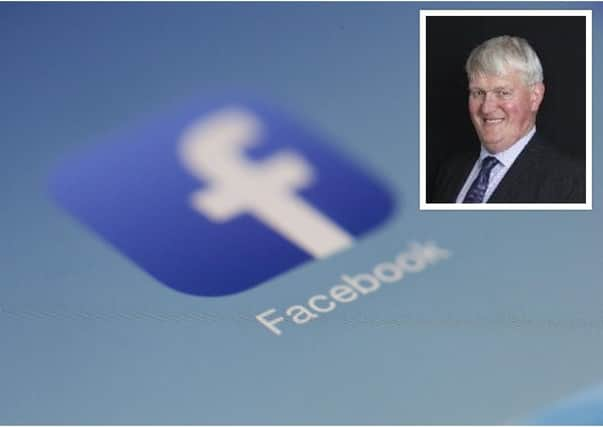 Stewart Miller said he never meant to cause upset when he shared an image of environmental campaigner Greta Thunberg with a caption stating her generation couldn't decide "whether you're a boy, or girl or 'other'."
He was criticised by constituents who deemed the post "inappropriate" while Stonewall Scotland, an LGBT charity, said politicians should champion everyone they represent.
In response, Mr Miller said: "Having reflected on the post, I understand the offence it may have caused. It was never my intention to cause upset to any individuals and I apologise unreservedly.
"While I didn't write those words myself, I do understand that by sharing them the impact can be equally significant.
"I've taken on board the words from charities like Stonewall and have resolved to improve my conduct as a councillor in future."
Below the image, another caption stated: "Your generation can't work 40 hours in a week, can't decided whether you're a boy, or girl or 'other' or can't eat meat without crying."
Mr Miller, who is a farmer, shared the post, adding: "Haven't heard much fae the wee lassie fae Sweden. Perhaps my coos are not the worst things on the planet after all."
Colin Macfarlane, a director at Stonewall, said jokes about trans people's identities are "hurtful". "Trans people need and deserve acceptance and equality," he added.
A spokesman for the Scottish Conservatives said: "We agree with Stonewall that elected members need to up their game when it comes to this kind of thing.
"Councillor Miller has been reminded of his responsibilities, and apologises for anyone offended by the post."
East Renfrewshire Council's spokesman said councillors were given training on the Standards Commission for Scotland's Councillors' Code of Conduct, which includes the standards expected when using social media.
He added: "Any allegation that a councillor has fallen short of the standards expected within the code should be submitted to the Commissioner for Ethical Standards to investigate."