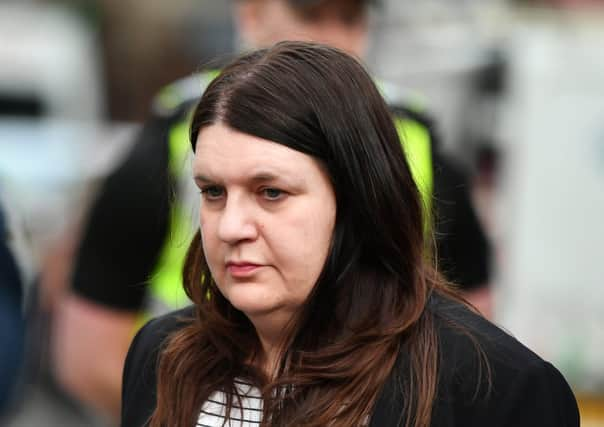 Glasgow Tories' Thomas Kerr has criticised Ms Aitken for her use of the council's taxi account.
He asked how she can "justify" using "taxpayer money on trips to campaign events for the SNP, attending concerts and late-night visits to restaurants and bars".
Ms Aitken hit back at the Tory leader during Glasgow's first full council meeting since the lockdown was introduced.
She said: "When I do my job – which is all I have ever done – I am constantly subject to innuendo, to character assassination and to outright slander.
"The framing of the question says it all: "late night visits to bars and restaurants", which elsewhere Cllr Kerr has called questionable, without a shred of evidence to back that up.
"Are you suggesting a curfew on the role of leader? That I should not represent the interests of the city after 5pm, or that, when I have finished at events, that getting home safely is a luxury to which I should not be entitled?"
The council leader added she had previously needed to take taxis for her personal safety and has once again been advised by Police Scotland of a "threat to my safety" and to take "extra precautions".
"That might mean an increase in my use of taxis," she said.
"Am I once again to be subject to the same innuendos and smears and FOI responses that mysteriously end up in the nastier corners of the internet as soon as they have hit the requester's desk?"
The council leader also said: "I'm sure there's a reasonable explanation why Cllr Kerr's own taxi bill is significantly higher than that of his Tory colleagues combined and that he can explain every journey.
"His own receipts show late night taxis to and from hotels in St Andrews – a part of his job I'm sure."
She said she does not begrudge elected members using "appropriate resources" needed for their job but does begrudge "rank hypocrisy".
Mr Kerr said his taxi trips to St Andrews were to carry out duties as part of his COSLA membership.
He said there was "substantial evidence" the council leader had used the account to attend an SNP campaign event, adding she should perhaps consider her position.
Ms Aitken responded: "You should be the one justifying how with absolutely the flimsiest of evidence and no regard for the truth whatsoever, you have made these claims about me in public.
"You have opened me up to abuse and intimidation and attacks from all corners. Every single time you put this stuff out there, the trolls come out.
"You know it and I believe that you actively encourage it. It needs to be called out."
Ms Aitken said the role of leader involves meetings with individuals, businesses and organisations from outwith the city council, and attending and speaking at events.
"This is a core part of the 24/7 job of leading a major European city – and requires transport."
She said one of the visits referred to by the Tory leader was dinner with the UCI President to "secure the 2023 World Cycling Championships, an event which will generate millions for the local economy".
"Every single time I have used a taxi on the council account has been because it is an integral part of my job.
"To imply that transport to meetings, wherever they are, is about personal gain displays either a spectacular ignorance or a deliberate distortion of the role of city leader."