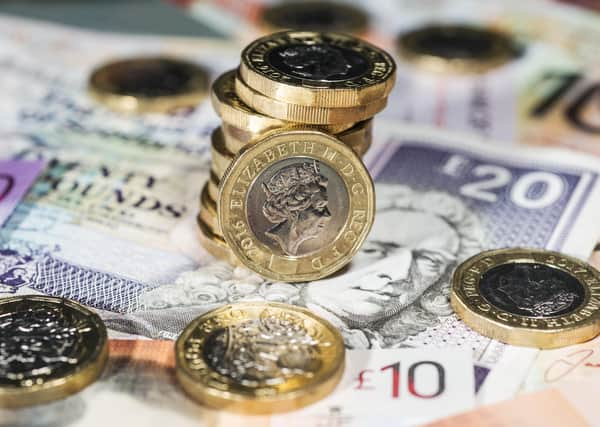 City Treasurer Ricky Bell said there is still "significant uncertainty" over the final cost of the pandemic for the council and its arms-length organisations (ALEOs), such as Glasgow Life.
However, he added current figures show an additional net cost of £135m, with an anticipated £45m of government funding so far.
That would leave a £90m gap – but a recently announced UK Government scheme could reduce the figure to £20m.
Mr Bell is calling for clarity from the Government on the full financial support available.
The council has already received £27.7m and the City Treasurer said: "Further funding for food, free school meals, education and additional Barnett Consequentials have been announced but this money has not yet been distributed.
"Based on our anticipated allocations, Glasgow City Council should receive around £17.3m.
"This brings the total funding received to £45m and will unfortunately leave a potential gap of £90m."
He added: "The UK Government has announced a scheme to support lost income for local government but there are absolutely no details being made available on how this will work and what will be included.
"The only detail we have been given so far is that the proposal is based on providing 75 percent support for 95 percent of your income.
"We anticipate that would provide Glasgow with an additional £70m. This funding is critical in order to bridge the gap.
"However, we need clarity that lost income for our ALEOs will be covered as there is some confusion about whether this will or will not be the position."
Mr Bell has spoken with Glasgow Central MP Alison Thewliss, who will question the UK Government.
He said: "If the lost income from organisations like Glasgow Life wasn't funded in Scotland but the same lost income was funded elsewhere in the UK, simply because they have got different organisational structures, not only would it be deeply unfair but the impact on our city and our services would be huge."
Labour councillor Malcolm Cunning said the £135m comes on top of cuts of around £45m already faced this financial year.
He asked Mr Bell what efforts were being made to ensure "services return as soon as possible" and jobs are protected.
The City Treasurer said: "The funding gap could be £90m or it could be £20m. It very much depends on what funding is there.
"We are working very closely with the Scottish and UK Governments to try and get as much money as we can into the Glasgow economy, and into Glasgow City Council, in order to ensure we can stand up as many of the services as we can.
"Until we have a better understanding of what the exact financial position is likely to be, it's difficult to put in place exact plans."