Councillors on the planning committee approved the plans despite the same application being deferred in November due to concerns about destroying a railway line which may be beneficial in the future.
When the same application was presented to elected members in November, councillor Ralph Barker (Clydesdale East) proposed a motion to defer the plans until appropriate government guidance on reusing derelict railway lines was provided.
His motion was passed and council officers looked into the details of the application further.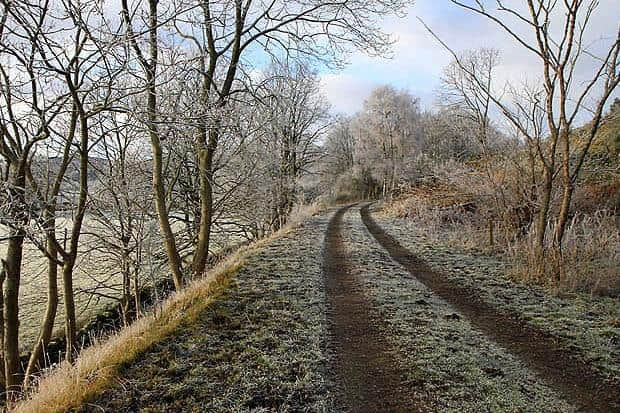 The approved plans will now mean part of a railway line in Symington will be removed to make way for the new homes.
Councillor Ralph Barker said: "I have sympathy for the applicant and objectors, but the recommendation is on material considerations, which appears to be on the basis that it's unlikely that this will be a railway again. To use this as material consideration really undermines the purpose of the guidance and legislation which is to protect these routes.
"As far as I can tell there's no proposals in Scotland to build new railway lines. The purpose of guidance is to keep as many routes as possible. I don't expect the committee to continue to support my objection, but I'd still object on the principle of the guidance to protect these further routes."
His concerns were echoed by Councillor Davie Mclachlan (Hamilton North and East) but he ultimately supported the plans.
He said: "While I have a great deal of sympathy with what Councillor Barker is saying, he's mentioned there's no proposals at present but there weren't any proposals to build a railway line at Lanark Bathgate or Borders until there was.
"It's a difficult one and I fully understand Councillor Barker's concerns because there is a strive to increase public transport and to make it more accessible, and railway lines are part of that. However, I'm not going to second Councillor Barker's motion, although I do have absolute sympathy."
The site where the homes will be developed consists of a dismantled railway line, embankment, railway bridge and footpath crossing the bridge which continues along the site to meet the access to Annieston Farm.
The application proposes to demolish the bridge, infill the embankment and remove the agricultural building and a section of the footpath to construct three detached, five bedroom homes which would be accessed by a single road taken from Biggar Road.
The design of the homes reflects the traditional rural architecture. A diverted route for the footpath will be formed along the front of the development and to the east.
The council's planning officers recommended approval as they found that the plans represent an appropriate form of residential development.
Scottish Government policy outlines that a planning system in all rural areas should promote a pattern of development that is appropriate to the character of the area and the challenges it faces.​​​​​​​​​​​​​​​​​​​​​