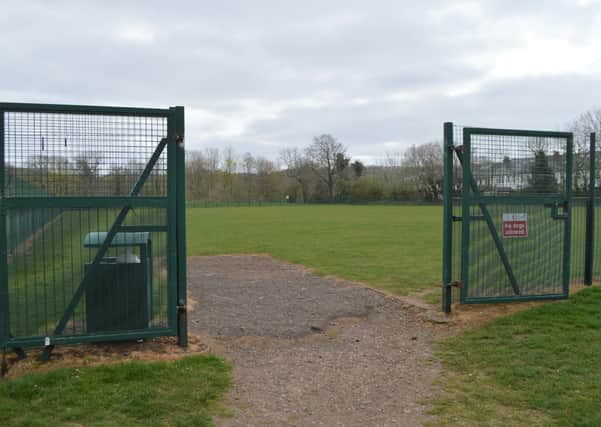 Neighbours believe a multi-use games area could lead to an increase in anti-social behaviour and noise nuisance.
They also say there would be glare from the new floodlights, more inadequate parking and extra traffic.
It has been claimed there has been inadequate consultation, but the council has said all required procedures have been followed.
Almost 50 representations against the development were sent to the council, with just two in favour.
But planning chiefs at East Renfrewshire Council say the application should be approved, subject to conditions.
Those in support said the multi-use games area would be a better use of the space and would bring health benefits.
Councillors will make their decision during a virtual planning meeting this afternoon (Wednesday, August 5).
East Renfrewshire Council's education department submitted the plans on behalf of Netherlee Parent Council, as parent councils cannot submit planning applications.
A council report states that although the site is outwith the school grounds, it is used as a school playing field. It is maintained by the council.
Currently, the gates are unlocked outside school hours so the public can use the fields.
The report states: "The applicant has confirmed that, when developed, the multi-use games pitch will become part of the school grounds with management transferred to the Education Department.
"Access arrangements would be via the school as is the case with other primary school multi-use games pitches owned by the council.
"The gates of the proposed multi-use games pitch would be unlocked out with school hours and community access for clubs can be arranged through the school."
The pitch, which would be 60 metres by 44 metres, would have six 10-metre-high floodlights.
"In terms of impact on character and amenity, it is noted that the development is proposed to take place on a long-established playing field adjacent to an existing primary school," the report adds.
"It is therefore considered that the proposal will have limited impact on the area's character as it is compatible with the existing use."
It states the floodlights will "potentially extend the use of the proposed pitch later into the evenings during the darker months" and could lead to "more frequent" use.
"There could therefore be increased potential for noise from people playing on the pitch and from anyone watching as well as from balls striking the fencing."
The council's environmental health team have not objected to the proposal, subject to "noise absorbent fixtures" on the fencing and limited opening hours.
Conditions attached to the planning permission would mean the pitch could be used from 9am to 9pm from Monday to Friday and 8am to 6pm on Saturday and Sunday.
It is not believed the "scale and nature" of the plan would cause additional traffic, the report adds.