Villagers asked to complete affordable housing survey for Glespin
A community-led housing survey is underway for the village of Glespin.
Watch more of our videos on Shots! 
and live on Freeview channel 276
Visit Shots! now
Open until Tuesday, October 31, the survey will help shape an affordable housing proposal for the former mining village.
Led by Glespin Community Group and supported by South of Scotland Community Housing (SOSCH), the project sees affordable housing as a key element of providing a sustainable future.
The survey seeks a variety of views – from young people looking for their first home to those relocating for work, those who require additional room for growing families, people wishing to downsize or those wishing to return to live in Glespin.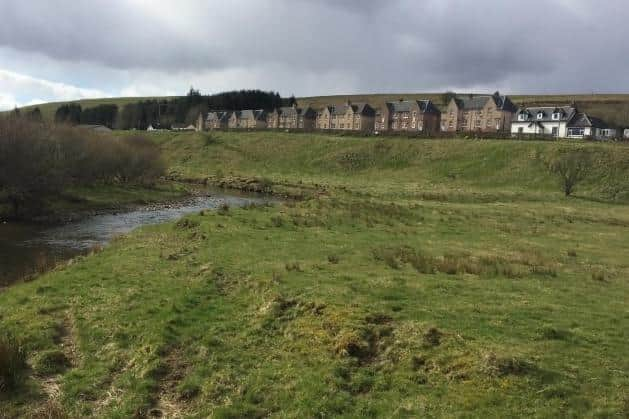 The survey will help define plans for community-led affordable homes, a community garden and community renewable energy project.
Glespin Community Group received £3000 funding for the survey from South Lanarkshire Council's Renewable Energy Fund.
Alison Brown, head of enterprise and sustainable development, said: "South Lanarkshire Council is delighted to support the Glespin Community Group community-led housing survey.
"The project is part a wide suite of initiatives that are laid out in the Development Framework for the Hagshaw Energy Cluster: Planning for Net Zero which outlines how a more strategic and collaborative approach to renewable energy development can help the area achieve a Just Transition to Net Zero.
"Community ownership projects are a key element of this, alongside placemaking, low carbon, strategic investment and access initiatives, to name a few."
Ashlay Smith, Glespin Community Group, said: "It's an exciting time for Glespin and the surrounding communities.
"Regeneration within Glespin has been a hot topic for many years with the residents so it's a great feeling to know we are now at the starting stages of being able to achieve this.
"It is vital that we get as much participation as possible from all locals to complete the short housing survey to build solid foundations for the development of the project."
Mike Staples, SOSCH chief executive, added: "We are looking forward to supporting Glespin Community Group with its ambition to provide affordable housing for local needs, to ensure the continued vitality of the Glespin community.
"The housing survey, which will evidence housing need and demand, is the first step on this journey, and we encourage all those who live in Glespin, or wish to return, to complete the short survey."
South Lanarkshire Council Renewable Energy Fund grants are available for capital projects to constituted groups within a 10km radius of a participating renewable energy development.
Grants under £10,000 contributing up to 100% of eligible project costs are available under the Small Grant Scheme, while grants over £10,000 contributing up to 50% of eligible project costs are available under the Main Renewable Energy Fund.
Find out more by going to the Renewable Energy Fund page on the council website or email [email protected].