With the cost-of-living crisis, South Lanarkshire Council's winter clothing campaign, organised by the social work staff, was especially important this year.
The aim was to allow warm-hearted residents to donate some much-needed items to help others through the coming winter months.
With that in mind everyone who had some items they could spare was asked to hand them in to council office collection points from November 21 to December 19.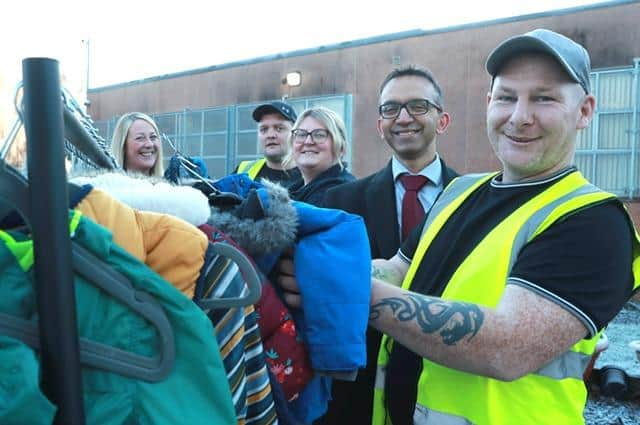 To assist with a variety of projects, the variety of items was expanded to include:
Pre-loved winter jackets for the annual winter clothing campaign.
Pre-loved bedding for the Rag Rug project (only duvet covers and sheets that could be cut up into rags) – finished products donated to SSPCA and Pathfinder Dogs charity.
Odds and ends of wool for knitting group – with seasonal products donated to various charities.
Councillor Margaret Walker, social work resources chairwoman, said: "Given the cost-of-living crisis and so many people struggling to cope with the cold weather, this campaign set out to help those in need as much as possible.
"I was delighted to see the huge response from local residents who always step up when it comes to helping those less fortunate than themselves. Their generosity will go some way to making this winter more bearable for so many people."
Residents came up trumps with a staggering 550 items having been handed in which will now be sorted, cleaned and made ready for distribution to those most in need.
Soumen Sengupta, South Lanarkshire director of health and social care, said: "I was inspired by the commitment of staff across our services who worked very hard to respond to the overwhelming generosity of the people of South Lanarkshire.
"Now that the donations are all in our unpaid work team will make sure the clothing is laundered, sorted and redistributed to the people who need them the most.
"A big thank you goes out to our teams and the public, who have shown once again that the people of South Lanarkshire always step up when it comes to helping others."