Decade-long strategy mapped out for Palacerigg Country Park
Palacerigg Country Park is to benefit under a ten-year parks strategy which has now been approved by North Lanarkshire Council.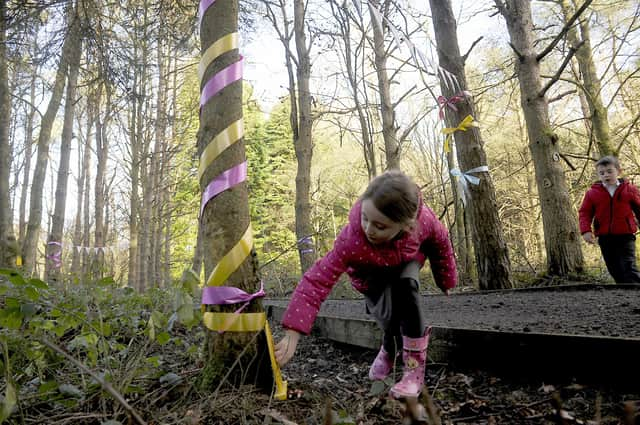 The detailed document follows consultation programmes and contains improvements for parks across North Lanarkshire.
For Palacerigg, this means building on the park's role as a community asset, with the focus on play, outdoor activities and wildlife - which will be delivered with Palacerigg Community Trust volunteers who have been working with NLC.
Facilities such as the cafe, toilets, visitor centre and the golf club will be consolidated to improve core facilities while a major outdoor play attraction is also planned.
A new pathway into the park at Glencryan will also improve access and the car parks and other paths will be extended.
Other aspects of the plan include improved signage, a review of existing pathways, further woodland and conservation management plans, a new website and environmental work at the golf course .
It is expected that this work will be carried out over five years with the first priority being the core visitor hubs.
Play facilities should be launched between 2022 and 2025 with the Glencryan gateway also opening in 2025, subject to factors such as funding and planning approvals.
Robert Steenson, Executive Director of Enterprise and Communities said: "Our ambition is to change the way we use our parks and greenspaces, from passive leisure use to active community hubs that increase the many benefits of these valuable community assets,
"The coronavirus pandemic has clearly demonstrated the importance of greenspace for health and wellbeing and as a significant preventative health resource."
The council's forward planning has been welcomed by Palacerigg Community Trust which has clearly spelled out its own aspirations for this site in previous editions.
The trust's Jennifer Milne said: "Our group was set up in the knowledge that Palacerigg has so much to offer to the people of Cumbernauld, and that it should be returned to the heart of the community
We welcome the plans outlined by NLC to invest in green corridors, including Palacerigg Country Park and increase access by improving infrastructure and public transport routes.
"The trust is continuing to raise funds in our bid to take community leaseship of the former Visitor Centre, two long houses, the blue barn and three fields in total to realise our plans of community services, created by the community for the community, which is pending approval by the NLC, including the return of an animal collection to Palacerigg," she added.