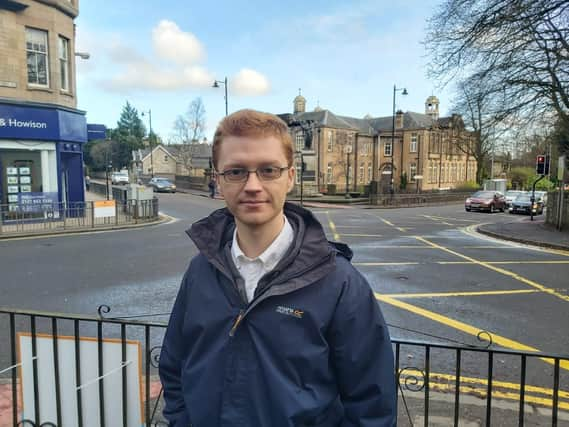 Greer, who has represented East Dunbartonshire since 2016, was returned for the Greens through the West of Scotland regional list with almost 27,000 votes.
This was an increase of nearly 10,000 on his previous performance.
Nationally, the Scottish Greens held all their existing seats and gained two more in the Central and North East regions, for a record-setting group of eight MSPs.
With the SNP having once again fallen just short of a single-party majority, the Scottish Greens expect to continue holding an influential position.
During the last parliament, this allowed them to deliver initiatives such as free bus travel for young people and a universal free school meal programme in primary schools, both of which are due to begin later this year.
Mr Greer said: "It's been an honour to represent East Dunbartonshire over the last five years and I am delighted that our team's hard work was rewarded with an increased share of the vote last week.
"I stood on a manifesto proposing a fairer, greener recovery from the pandemic, the creation of one hundred thousand jobs to tackle the climate emergency and in defence of Scotland's right to choose its own future.
"With the election result once again handing the Scottish Greens considerable influence in Parliament, I am looking forward to delivering on that agenda as quickly as possible."
Co-leader of the Scottish Greens Lorna Slater said the Scottish Greens had "grown our votes and influence in Scotland".
She added: "That's because while other parties focused on short-term tactical voting, the Scottish Greens conducted a positive campaign on a green recovery and tackling the climate crisis," she added.
"It is clear that we need to start working on a new greener future for our country, and part of that must be a referendum on how Scotland is governed.
"Voters have delivered a pro-independence majority in the Scottish Parliament with the Scottish Greens playing a vital part, and it is now incumbent on Boris Johnson to recognise that democratic mandate.