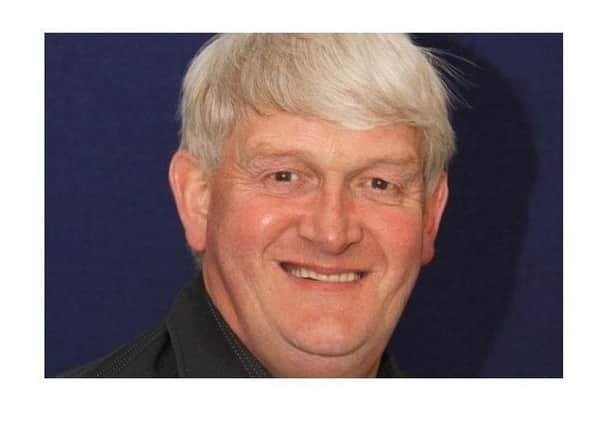 Stewart Miller will now serve as an independent councillor on East Renfrewshire Council.
He was investigated by the Scottish Conservatives earlier this year after complaints over a post he shared on Facebook, which had sparked accusations of transphobia.
But Cllr Miller, who has been a Conservative representative since 2007, said his decision to resign from the party has nothing to do with the investigation.
He believes he has "lost the trust of the unelected party officials in Edinburgh who I thought were there to support elected party members".
"I will continue to help and support the Ward 4 (Clarkston, Netherlee and Williamwood) constituents as I have always done, as an independent councillor, just as my father did for almost 20 years," Cllr Miller said.
"Nor is it just Conservative voters whom I will represent but every member of my local community, regardless race, religion, colour, sexual orientation or indeed, political affiliation."
Back in May, the Scottish Conservatives revealed the party's disciplinary committee was investigating Cllr Miller.
The councillor had shared an image of environmental activist Greta Thunberg, with a caption stating her generation could not decide "whether you're a boy, or girl or 'other'".
LGBT charity Stonewall Scotland said jokes about trans people's identities are "hurtful" and Cllr Miller apologised, saying it was "never my intention to cause upset to any individuals".
He had initially said the post "far from being transphobic was actually politically correct inasmuch as it stated that some people thought of themselves as male or female, but others thought of themselves differently".
A Scottish Conservatives spokesman said the party would not be commenting on the matter at this time.
The photo of Ms Thunberg had been captioned: "My generation will start a revolution."
Below the image, another caption stated: "Your generation can't work 40 hours in a week, can't decide whether you're a boy, or girl or 'other' or can't eat meat without crying."
Cllr Miller, who is a farmer, shared the post, adding: "Haven't heard much fae the wee lassie fae Sweden. Perhaps my coos are not the worst things on the planet after all."
He will continue in his role as chairman of the authority's audit and scrutiny committee.
It is understood a constituent, who had called on Cllr Miller to resign, is planning to make a complaint to the Commissioner for Ethical Standards in Public Life about his post.
They believe his position on the audit and scrutiny committee is "untenable".