Gil Paterson reflects on 10-year- stint as Milngavie's MSP as he retires from politics
Retiring MSP Gil Paterson, who represented Clydebank and Milngavie for the past decade, has reflected on his 10 years of service to the local constituency,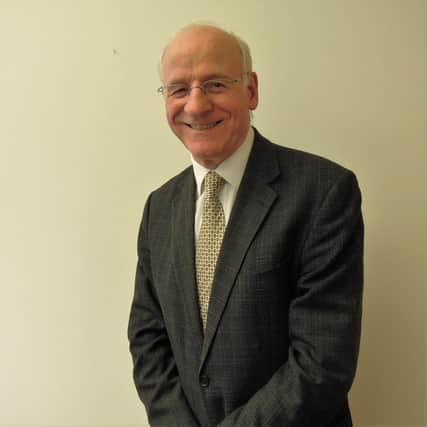 Mr Paterson (77) is not seeking re-election to the Scottish Parliament next week.
He has represented the constituency since 2011 when he won the seat for the SNP by defeating Labour's Des McNulty by just over 700 votes. In 2016 he increased his majority to over 8,000.
Mr Paterson said: "My 10-year stint as the MSP for Clydebank, Milngavie and Bearsden North, is a period of my life I have enjoyed enormously.
"I thought I would take this opportunity to reflect on that time and the many wonderful and community conscious individuals and groups I have met and worked with during my two terms as your constituency MSP.
"The problem with this is that there have been so many good people in Milngavie and Bearsden North, people who quietly get on with trying to make life's experience a bit better for their fellow citizens.
"I don't have enough space to mention them all.
"So, to all of the volunteers, NHS staff, EDC council employees, charities, small businesses, community councils, community groups, food banks, EDVA, East Dunbartonshire Carers Link, Ceartas, East Dunbartonshire CAB and many more, I thank you all for the great work undertaken over the years.
"It is a sad fact that because of the austerity agenda so many local people have had to rely on charity to get by.
"In a civilised society, no family should have to use the services of a food bank to feed their families. There must be a better way.
"A way where every family and individual have the right to a living income and inequalities of opportunity are eradicated.
"Without the great spirit and determination of the many local volunteers and residents, I am not sure just how bad things could have become.
"We then got the covid pandemic, which has played havoc with healthcare, the local economy, educational attainment, family incomes and social wellbeing. But again, the whole community have been excellent in dealing with this calamity.