More answers demanded over locked down sports complex in Bellshill - amidst claims concerned parties were silenced
More questions are being asked as to why leisure bosses have left Bellshill bereft of key sporting facilities as the Sir Matt Busby sports complex remains in a steadfast state of lockdown.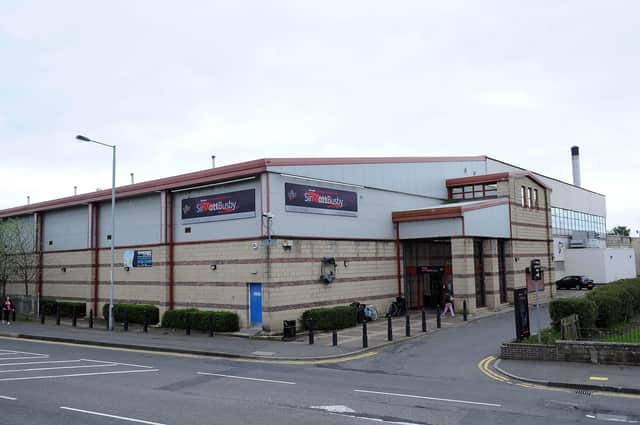 Last week, fears about the longer term future of the sports centre were raised in this newspaper and cross-party calls for greater transparency are not going away following a bitter row at a meeting of North Lanarkshire Council last week.
Here, NLC's Scottish Nationalists slammed the decision of the provost to refuse an urgent motion by the deputy leader of the SNP Group, Bellshill Councillor Jordan James Linden and his Wishaw -based colleague Councillor Fiona Fotheringham.
Both called for recovery plans to be published to councillors on wider culture and leisure services.
Following the motion's refusal, Councillor Linden also tried to suspend the standing orders of the council to force the issue onto the agenda- but this move was also halted.
Separately,Councillor Linden has received recent correspondence from the Chief Executive of Culture and Leisure North Lanarkshire stating that beyond the sites currently opened "there are no plans to reopen other facilities at present however this will remain under review".
Councillor Linden said: "Many people are incredibly worried that their local facility, such as Sir Matt Busby in Bellshill, will never re-open.
"There are those that criticise the urgent motion and state it should have been lodged before the deadline. To them we say that we were giving the council's committee structure every opportunity to bring forward plans – and we saw none.
"We had no choice but to give voice to the concerns of local people, indeed that is why we are elected to NLC."
Now it emerges that local Conservatives too are also on the case including Councillor Colin Cameron who said: "It is of vital importance to reopen the Sir Matt Busby sports complex as soon as possible. Although keeping fit is one benefit of reopening this facility, it will also help improve people's mental health."
Meanwhile Conservative List MSP Margaret Mitchell added: "I am greatly concerned that Sir Matt Busby sports complex remains closed, despite leisure facilities reopening across Scotland."
A council spokesperson said:"Following last week's announcement on further restrictions, we have agreed that there is a need for a precautionary approach to recovery of services given the rising prevalence of Covid-19.
"Accordingly, there are no plans to reopen other facilities immediately however this will remain under review in accordance with the agreed phased approach to recovery."