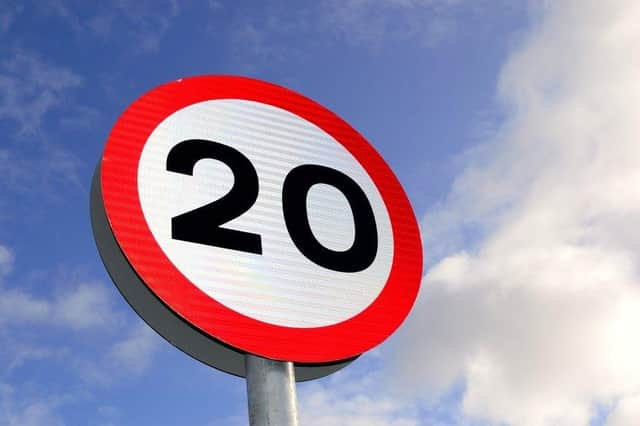 Funding through the Scottish Government's Spaces for People project has allowed South Lanarkshire Council to introduce Temporary Traffic Regulation Orders reducing the town centre speed limits to 20mph in Bothwell, Carluke, Lanark, Larkhall, Strathaven and Uddingston.
The temporary orders will run for six months to August 3 and, if successful, the council plans to make them permanent.
Clydedale North councillor Julia Marrs praised the pilot scheme, in particular she believes will be "beneficial" for Lanark by making it "an even more attractive town centre experience for residents and businesses".
Councillor Marrs, who is also chairwoman of the Road Safety Forum in South Lanarkshire said: "I very much welcome the introduction of a 20mph limit in Lanark.
"The temporary order in response to Covid will encourage change in driver behaviour promoting pedestrian road safety especially whilst social distancing, but also increased active travel and local shopping.
"From a road safety point of view and especially in historic towns with often narrow pavements, this move can only be beneficial, along with an even more attractive town centre experience for residents and businesses."
Spaces for People was introduced in response to the pandemic to support social distancing and active travel messages.
Following a monitoring period, a full Traffic Regulation Order process will take place.
Councillor John Anderson, chairman of the Communities and Enterprise committee, said: "These 20mph cordons in six of our town centres will help encourage active travel as vehicles will be moving slower through the areas.
"We will introduce signage around the areas affected, and other measures will also be put in place moving forward to try and change driver behaviour.
"We want to be clear that driving at 20mph is the right thing to do in any town centre area and would encourage all road users to comply with the new limits."
Police Scotland have been made aware of the changes and will be responsible for any enforcement action.