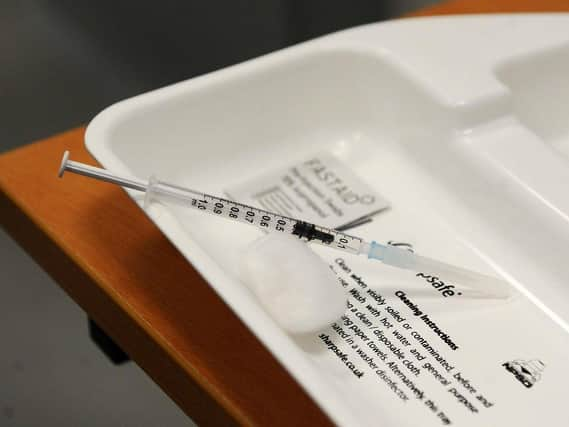 Kilsythians are currently making the journey through to the town centre site to be vaccinated – but it had been stressed that a Kilsyth venue would be hired for a short timescale
It was decided that the Garrell Vale Centre should be the base of operations but some debate followed on what dates would be made available – in a move that prompted Kilsyth Community Council to contact the health board for clarification.
The Cumbernauld News and Kilsyth Chronicle had also been seeking confirmation on this issue for a fortnight-long period but health chiefs have confirmed the clinic will open tomorrow (Thursday 25)
Dr Mark Russell, Lead for the covid-19 vaccination programme in Lanarkshire, said: "We had originally planned to open a satellite clinic at Garrell Vale in Kilsyth on February 25 and February 26.
" Due to a very low uptake of rebooking appointments we have taken the decision to consolidate all patients into one clinic.
" We have acquired additional workforce to staff this. Having one clinic means we can staff it better than two sites and this will also help reduce our vaccine wastage. We hope the community will understand that this is the largest ever vaccination programme and we are working hard to assist with the drive to vaccinate as many people as quickly and safely as possible."