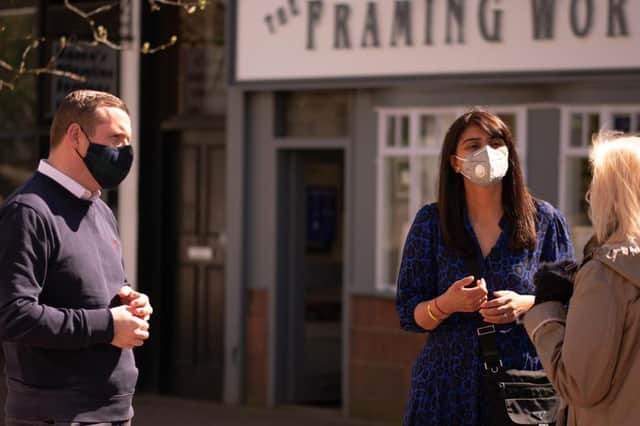 Mr Ross said: "As we recover from the pandemic, all of our focus must be on our recovery and rebuilding communities like Milngavie
"I was delighted to be alongside our fantastic candidate Pam Gosal to speak to businesses in the town to find out about how they are aiming to bounce back.
"Even prior to the pandemic, town centres like Milngavie were already facing challenges to ensure they can thrive in the years ahead.
"The Scottish Conservatives will enshrine a fair funding deal for our local authorities in law which can deliver vital support to town centres like Milngavie.
"Our plans for £550 million Community Investment Deals can help to directly create sustainable local jobs and help kick-start our economic recovery.
"As a businesswoman, Pam understands the challenges they are facing and would be a strong voice for this area."