Twinning cash has now been scrapped after decision is made at key meeting at North Lanarkshire
Funding for visits to North Lanarkshire's twin towns has been formally scrapped at a key meeting.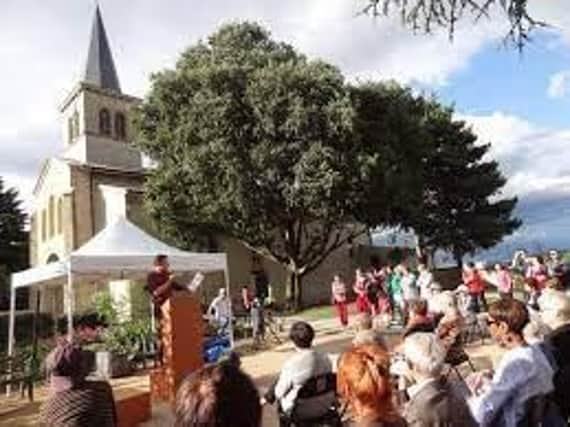 The council has transferred £3,500 which was earmarked for visits to twin towns to a general fund.
Town twinning began soon after the Second World War as a means of promoting peaceful international friendships between local communities and North Lanarkshire currently has eight town twinning arrangements.
These are – Cumbernauld with Bron (pictured) in France, Kilsyth with Meulan in France, Monklands has three twins in the Canadian town of Airdrie, Campi Bisenzio in Italy, and St Denis in France. Motherwell is twinned with Schweinfurt in Germany and Stepps is twinned with Les Marches in France. A further link between Airdrie and Coatbridge and the Russian town of Gatchina was abolished in protest over the war in Ukraine.
The easing of pandemic-related travel restrictions saw twinning -related activities start up again although North Lanarkshire's provost, Councillor Kenneth Duffy, declined invitations to Bron and Schweinfurt due to cost and other considerations, although some money was provided to support a delegation's trip to Bron.
A lunch for delegates from Les Marches was hosted by the Provost in October but the visitors received no help with expenses from the council.
Town twinning associations will still be able to apply for funding from the council but there will no longer be a budget specifically for this.