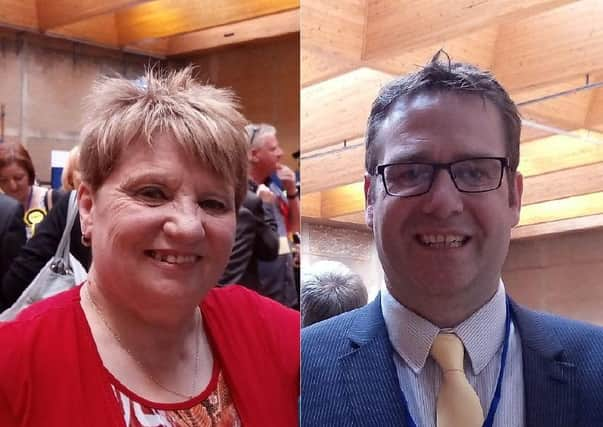 At a virtual awards ceremony, Clydesdale West councillor Eileen Logan was reward for her 40 years in local government with the Lifetime Achievement Award, while Clydesdale South representative Mark Horsham was honoured with the New Councillor of the Year Award.
Cllr Logan was first elected to Lanark District Council in 1980 and represented constituents in Carluke/Whitehill until 2007 when it was amalgamated into the new Clydesdale West ward.
The Labour councillor served as Provost of Clydesdale between 1988 and 1996 before becoming Provost of South Lanarkshire from 2012 to 2017.
Cllr Logan said: "In the first place, I was very surprised to have been nominated.
"One of my colleagues nominated me because I've always felt that the work that I do is just the work that I undertook 40 years ago.
"I'm very honoured and very proud to have my work recognised in this fashion.
"There was a very, very good example from every person that was up for an award last night, and the same from the ones in my category, so there is a lot of good work going on. I was very pleased to receive the award."
Cllr Horsham is South Lanarkshire's veterans' spokesperson and has helped oversee a number of changes to council policy since he was elected in 2017.
The SNP councillor is a veteran himself having served as a vehicle mechanic with the Royal Electrical and Mechanical Engineers.
Cllr Horsham said: "It's an absolute privilege to be named New Councillor of the Year 2020.
"I am extremely proud to represent my constituents within South Lanarkshire and to be dedicated to my role as the council's Veterans' Champion.
"As a veteran myself, my life continues to be focused on service to others, but I and my family are absolute delighted that the importance of this work has been recognised."