Sauchiehall Street dessert bar gets alcohol licence
A once-popular dessert bar on Sauchiehall Street has been given an off sales licence despite concerns children would come face to face with alcohol – after owners said it was being changed into a convenience store.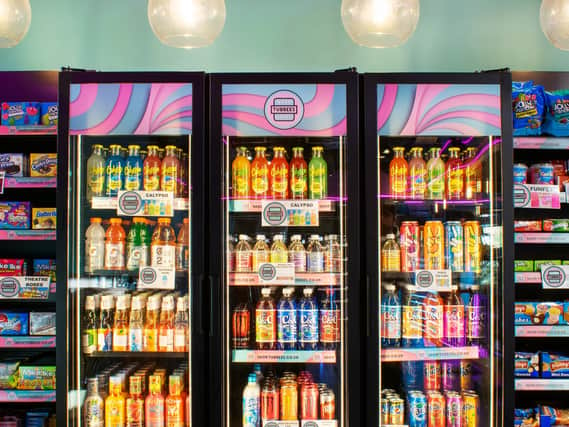 The premises which was the Tubbees dessert parlour was granted permission to sell take away booze, after a health official objected to the bid over alcohol related harm.
The store is being changed to a shop selling groceries alongside ice-cream and vapes, the licensing board heard on Friday, with the Tubbees sign set to come down.
And representatives rejected the idea that selling alcohol alongside sweets and ice creams would present a risk to young people, insisting anyone wanting to buy an age-restricted product would have to present ID.
A health and social care partnership spokeswoman warned that alcohol admissions to hospital are double the average for the area.
She said there is concern "about the number of off sales within the city" and pointed out the unhealthy commodities" in the store would be attractive to children and young people.
In response, the agent representing applicant GHSL Limited said the firm is experienced and has nine licensed premises.
He said the venue had 38 CCTV cameras and the bid "is an application for a facility that is tried and tested and shown not to cause any problems."
He added: "The application should be granted unless you find a reason not to."
Board chair Councillor Margaret Morgan, SNP, expressed concern about a spirits being displayed behind the ice cream bar.
The agent replied how even if children were tempted to buy alcohol then ID would be required under the Challenge 25 policy.
Councillor Morgan added: "I'm not suggesting children would be tempted to buy a bottle of spirits but they will be exposed to spirits right in their face when they are buying ice-cream."
Councillor Dan Hutchison, Scottish Greens, said: "When you walk into this it feels like a dessert bar that has put washing powder and toilet roll in there."
A store representative said: "We try to cater for everybody."
Pointing out how the store sells brightly coloured vapes and ice cream, which could be attractive to young people SNP councillor Alex Kerr said: "Can you understand why people are concerned?"
The agent replied: "To buy a vape you have to be 18."