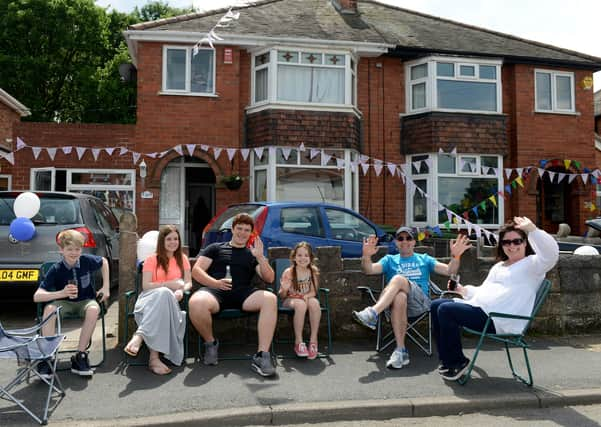 Promoted by the Eden Project in Cornwall since 2009, the annual event enables people to reach out to others in their comunity.
Initially, it was feared that the 2020 staging would have to be cancelled in light of the Covid-19 restrictions.
But the intrepid Big Lunch team have decided to forge ahead with this year's event on June 6 and 7, albeit while heeding the government guidelines.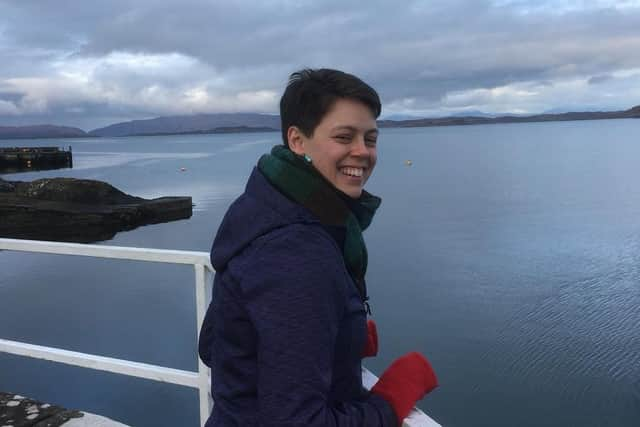 Sophie Bridger, Eden Project Communities Scotland manager, is now appealing for people to sign up and join in the fun.
She said: "The Big Lunch is about millions of people getting to know each other better. Now more than ever we need to make time for each other so we want to get the nation talking.
"People can take part in whatever way works for them – online, on the phone or face to face by safely using social distancing.
"Since 2009 the Big Lunch has been a thanksgiving moment for neighbours and communities – a time where we come together at a local level to get to know one another a little better.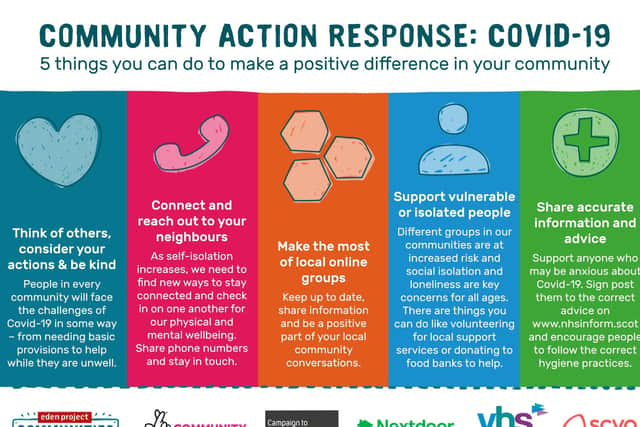 "So many people have told us they're keen to thank their communities and celebrate their neighbourly connections with a Big Lunch so we didn't want to disappoint them.
"While things will look a little different this year, there are still plenty of ways to join the Big Lunch.
"Whether it's connecting with neighbours online, at a safe distance, or even over the phone, there's more than one way to bring people together."
While preparing for the reworked Big Lunch 2020, the team have also been busy promoting their Community Action Response in light of the current pandemic.
Sophie explained: "So many people across the country were looking for ways to support each other through this difficult time.
"Our team have been feeding and growing that community spirit.
"With a number of partners across the country, we launched our Community Action Response.
"This gives people ways to support their neighbours – simply by thinking of others, connecting with others, supporting each other and sharing resources and information.
"It is more important than ever to help each other out and connect with others.
"The Community Action Response section on our website is full of suggestions for where to start."
The unique initiative is encouraging people to do what they can to support their communities, particularly vulnerable and isolated people, during the Covid-19 crisis.
It was created because of the unprecedented challenge the virus presents for people in every neighbourhood in the UK and calls for everyone to take steps that will help their community cope.
Peter Stewart, executive director of Eden Project Communities, explained: "Neighbourly support can make a huge difference in a world fraught with challenge.
"Our relationships with people living nearby are the lifeblood of any healthy community and help us to stay happy and strong.
"Imminent difficulties may directly impact us and those living closest to us.
"However, our family, neighbours and friends can help us overcome them.
"It is more important than ever that we unite and look out for each other.
"That's why we're joining forces with our friends and partners to call on everyone in our wider community to take positive and direct action.
"We want people to collaborate, support and care for each other in the coming weeks and months."
It is hoped people will sign up, as well as joining in the Big Lunch fun.
For not only will people be helping others most in need, but they will also be helping themselves.
Sophie added: "At difficult times like this, where many people are out of work or confined to their homes, having something positive and empowering to do makes an enormous difference.
"All volunteering is about generously giving our time but volunteering for our communities means when we look after each other, we look after ourselves.
"The community bonds this builds are needed now more than ever.
"Coronavirus affects every aspect of our society – every kind of volunteering has a vital role to play."