As Border Force staff walk out on strike, Glasgow Airport has warned passengers to expect longer queues when travelling into the country. 1,000 PCS Union members are taking industrial action over pay from December 23 to December 31, affecting the entire Christmas break.
As many services may be affected by ongoing strikes, it is recommended passengers stay informed about what to expect. Here are nine key messages to keep in mind if travelling to or from Glasgow Airport during the strikes.
Key messages to passengers travelling to Glasgow Airport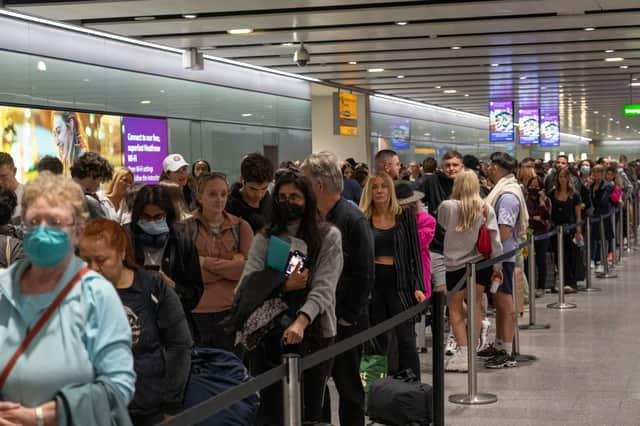 Staff from Border Force will be on strike for up to eight days – on 23, 24, 25 and 26 December - and 28, 29, 30 and 31 December.
Some cancellations are to be expected but have yet to be confirmed by airlines.
The border will remain open as the Government will have other staff taking over during industrial action.
Passport checks will take longer for arriving passengers and queues will form.
Passengers are advised to use e-gates where possible - see the Government website for further information.
Ongoing train strikes will affect access to and from Glasgow Airport.
Passengers are advised to check the latest travel advice before travelling.
Passengers with reduced mobility are urged to book assistance with their airline at least several days in advance of travel.
Passengers using e-gates are advised to remove hats, headphones and face masks before using them to reduce delays.