RMT has confirmed that four days of strikes are coming up - one day relating to an issue with ScotRail, and another three days as part of its long-running dispute with Network Rail.
These are separate from the current RMT ban on overtime, which started on October 14 and has seen some cancellations and delays.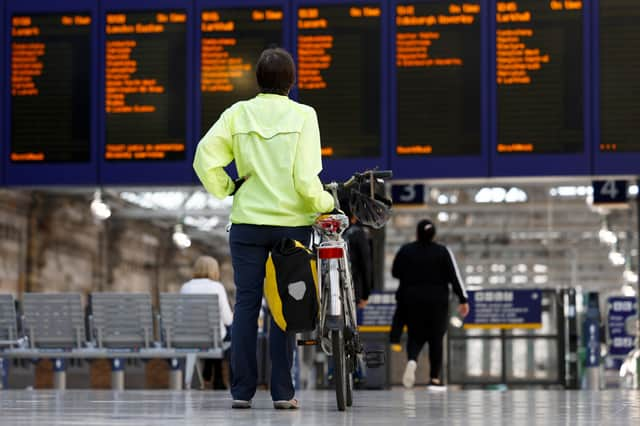 But where are the next strikes - and how will they impact ScotRail services.
Here's everything you need to know about the rail strikes.
When are the next RMT strikes?
RMT has confirmed that the next strike day, which is part of its dispute with ScotRail, will take place on Saturday, October 29.
This will be followed by three days of strikes on November 3, 5 and 7, on a Thursday, Saturday and Monday.
How will the strikes impact ScotRail?
The Scottish train operator has yet to announce what services will be running on the days of the strikes.
All that has been confirmed so far is that ScotRail is working on contingency plans.
The full list of trains running will be released when this is worked out.
Why are RMT members striking?
The long-running dispute between the RMT and Network Rail is about pay and working conditions.
While it does not involve ScotRail, it does involve Network Rail staff who work in safety critical roles on the Scottish railway lines.
The dispute between RMT and ScotRail involves conductors, ticket examiners, hospitality staff, engineers, train presentation, and ticket office staff.