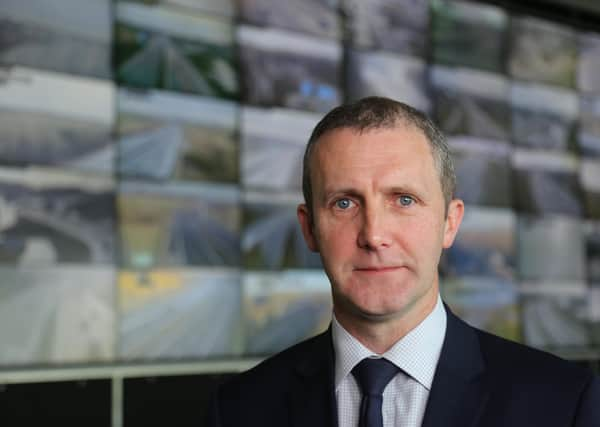 Scotland's Transport Secretary Michael Matheson has already held meetings with representatives from across the transport sector – bus, rail, aviation and ferries – to discuss how operators can begin to bounce back from the impact of the pandemic.
And this week he provided a progress update to the Scottish Parliament's Rural Economy and Connectivity Committee.
Mr Matheson said: "Since March 23, demand for public transport has fallen by somewhere between 85 and 90 per cent against 'normal'.
"Looking forward to the transition to a new normal for transport, there are a range of issues under consideration.
"The level of physical distancing required will obviously affect the supply of public transport.
"Operators estimate that the two metre rule could mean capacity is anywhere between 10 and 25 per cent of 'normal'.
"As Government considers how and when to ease lockdown measures it is obvious that careful management of demand on the transport system will be necessary.
"Over the coming weeks I will set out how our Transport Transition Plan will support Scotland's people and businesses on that journey to the new normal.
"The plan will set out what steps public transport operators will take to make our buses, trains and ferries as safe as possible.
"It will provide guidance to the public and business on how and when to use public transport, reinforcing the importance of continued working from home, staying local and walking and cycling.
"The plan will also set out how we will engage with local authorities, regional transport partnerships and operators to operationalise this across Scotland.
"We continue to do all that we can to mitigate the impact of Covid-19 on public transport and to ensure that the transport system is ready to cope with increasing demand as we move towards our new normal."
As a result of the fall in demand, operators have significantly reduced services – bus and rail by 30 and 43 per cent respectively.
To support operators, the government has taken a range of actions such as the Emergency Measures Agreements with rail operators, maintaining concessionary travel reimbursement and Bus Services Operator Grant payments at the levels forecast prior to the impact of Covid-19.
A £10 million Spaces for People fund was also launched on April 26. Administered by Sustrans, it provides funding and support for local authorities to introduce temporary changes to infrastructure to enable physical distancing by cyclists and pedestrians.
Sustrans has also launched an interactive map allowing key workers to identify active travel services locally.